Bloomingdale, Illinois
Here's some more photos from Santy and Ernesto's wedding. Their ceremony was at
St. Isidore Chapel
in Bloomingdale.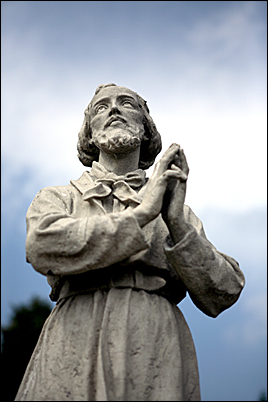 St. Isidore's, like some other churches, requests that no flash is used during the ceremony. All of these photos were shot using available light only.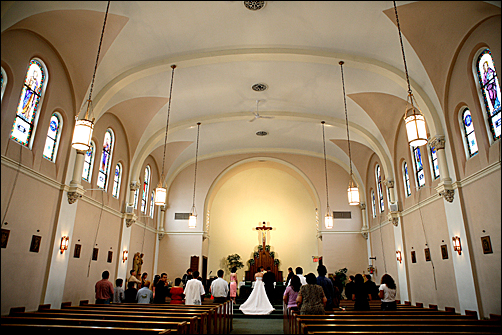 Some Catholic ceremonies include the lighting of the unity candle, which signifies the joining of two families.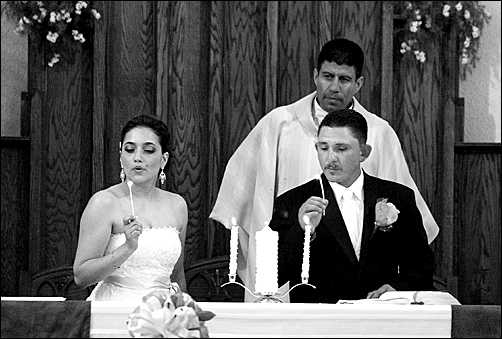 Everyone is invited to recite the Lord's Prayer.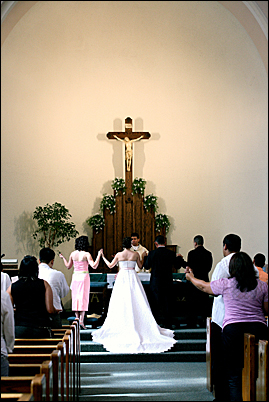 Father Felipe consecrates the bread and wine for Communion.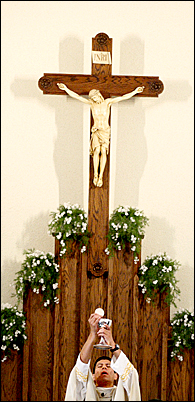 Santy and Ernesto included some traditional Mexican wedding customs like the lazo. A lazo, usually a white ribbon or rosary, is wrapped around the couple to show that they are bound together for life.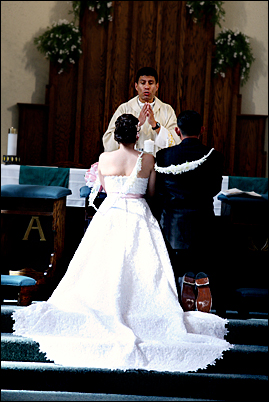 The sign of peace is part of every Roman Catholic mass and is expressed by a handshake, hug or kiss and the words "Peace be with you."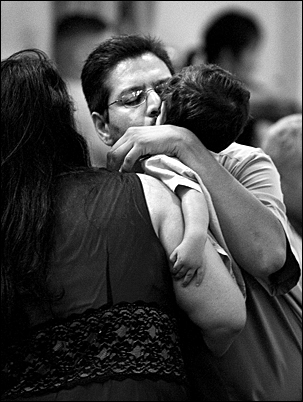 The priest and Eucharistic minister offer bread and wine.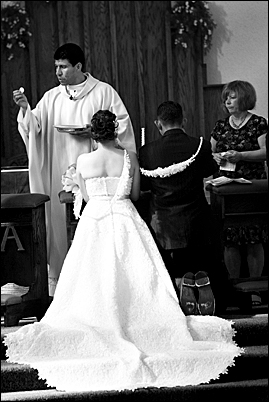 The Devotion to the Blessed Virgin Mary consists of an offering of flowers to the mother of Jesus followed by prayer.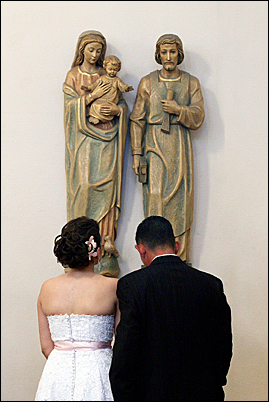 Father Felipe pronounces Ernesto and Santy as husband and wife.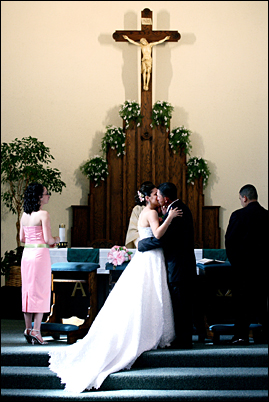 The happy couple floats down the aisle!