Bloomingdale, Illinois
I flew back to Chicago for Santy and Ernesto's wedding. This was my first time meeting both of them, although I had spoken with Santy on the phone quite a few times so I felt like I already knew her. She managed to impress me anyway. I would officially like to present Santy with The Most Patient Bride Award. It was a very busy day to say the least.
I meet Santy and her bridal party at a hotel lobby. When her sister goes to check-in, the room isn't ready. It won't be ready until the start of the ceremony!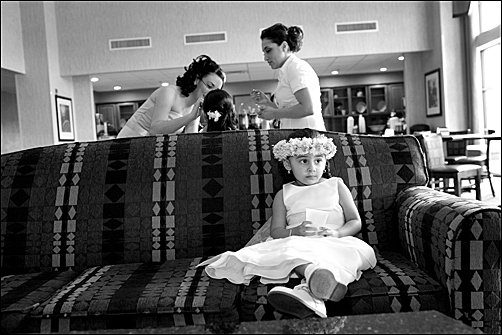 Plan B goes into effect. While waiting for the room to hopefully be ready early, all of the bridesmaids, aka Santy's sisters, sisters-in-law, daughter and niece, and her mother-in-law go the lobby restroom to change into their beautiful dresses. Santy helps them get ready with all of the finishing touches. Not once does the bride break a sweat. She tells me she knew something was going to go wrong and shrugs it off.
Finally the room is ready and we all hustle upstairs. Santy's bridesmaids help her into the dress and we take a few more photos.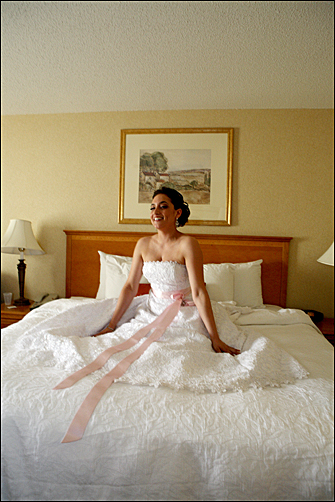 After the ceremony we take some photos in
Cantigny Park
in Wheaton. I love this one of the bride and groom. It looks like a vintage photo.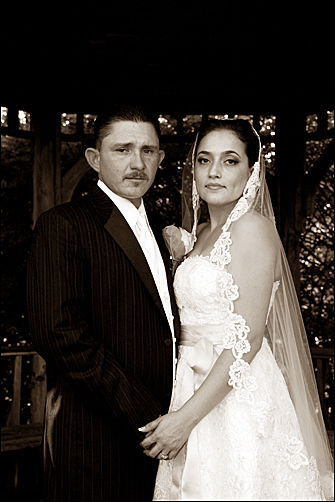 We take some more photos by this rustic gazebo. Santy and Ernesto are naturals!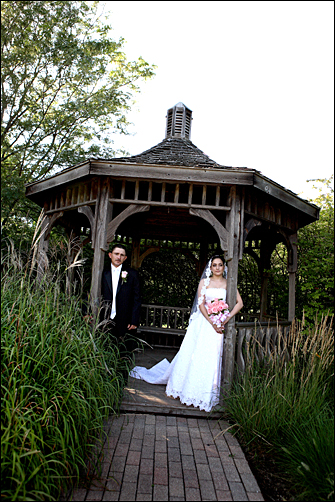 This was the last photo of the day. Congratulations again!!!!