Las Vegas may be Sin City, but the new chocolate covered
Altoids
are Sin Mints. My sister gave me my first tin of peppermint Altoids dipped in pure dark chocolate and I ate the entire tin on a four-hour flight with no meal service.
Also available in ginger and sin-namon. Curiously chocolate indeed.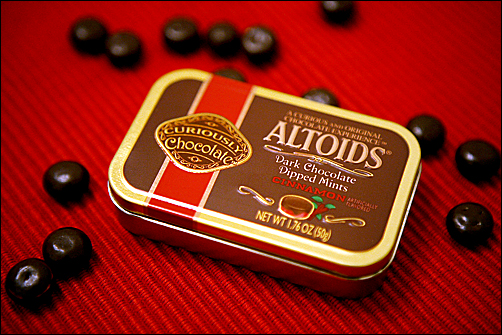 P.S. Even though their chocolate inspired me to take this photo, I don't work for Altoids. You think if I did they'd pay me in mints?