Santa Clara, California
We first met Phuong and Joe on their engagement shoot in San Francisco. We were excited to see them get married in a lovely mid-day ceremony at Freedom Hall and Gardens in Santa Clara.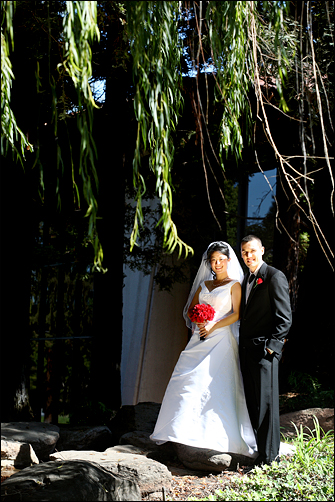 We started the day at her parents' home. Phuong has three brothers. The youngest is getting his hair cut by Mom for the Big Day.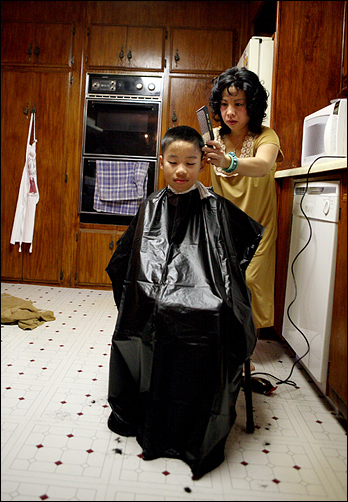 Meanwhile, Phuong is getting her hair and make-up done by a family friend.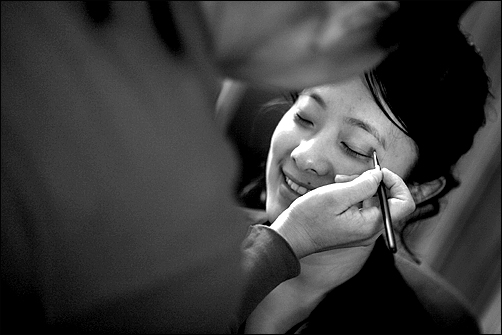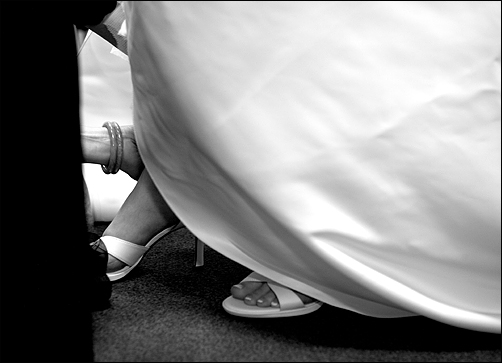 Joe, his brother and brothers-in-law are all smiles before the ceremony.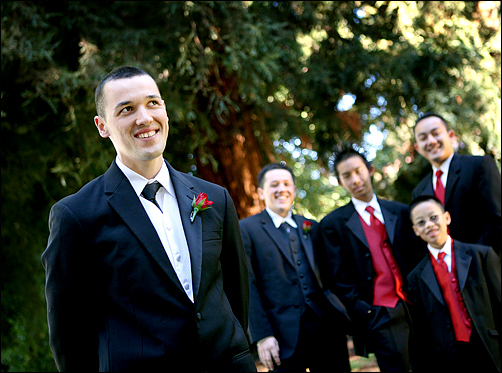 The sun came out for Phuong and Joe's wedding ceremony on this crisp fall day.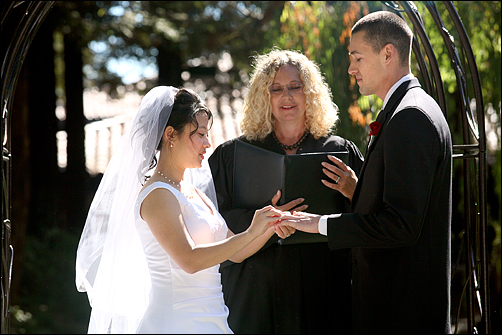 The bride and groom are reflected in Phuong's grandma's shades.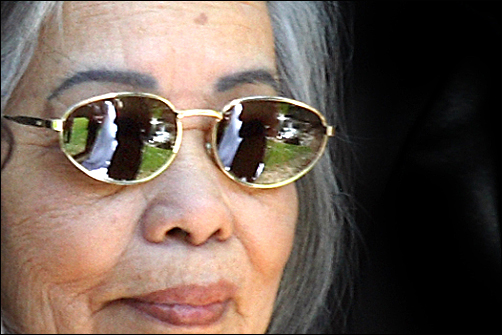 Sealed with a kiss!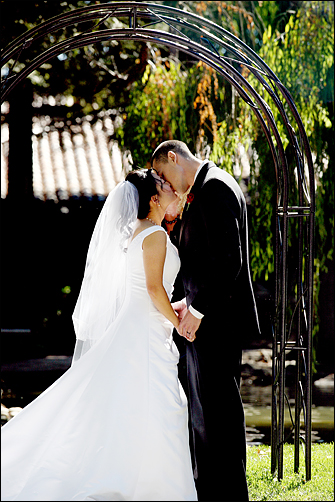 I love this photo of Phuong taken right after the ceremony. Her mom is bustling the dress.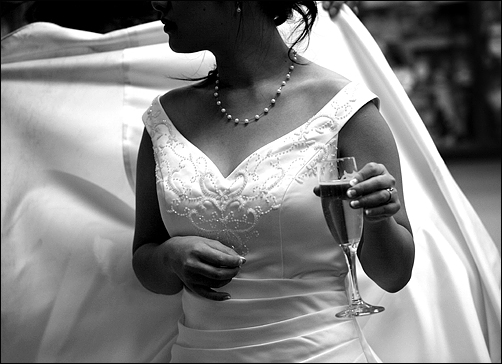 The toasts were very moving. This is one of my favorite moments during a wedding because you can not only feel the love that the couple has for each other, but also the love and good wishes everyone has for both of them.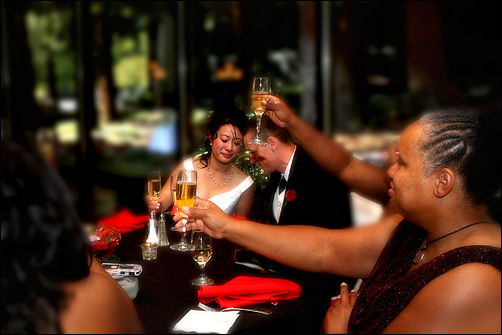 The gorgeous (and delicious) cake.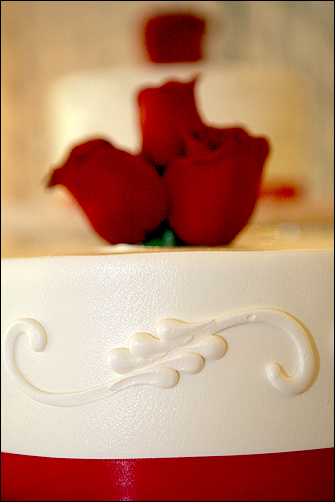 Phuong and Joe waltzed for their first dance. It looked great!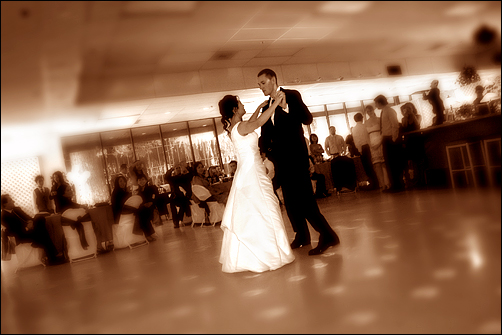 They didn't stop there - here they are dancing to another slow song.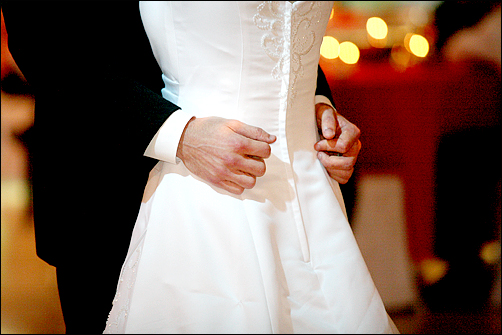 Left, left, right, right, back, back, rock, back, rock, kick turn, and repeat.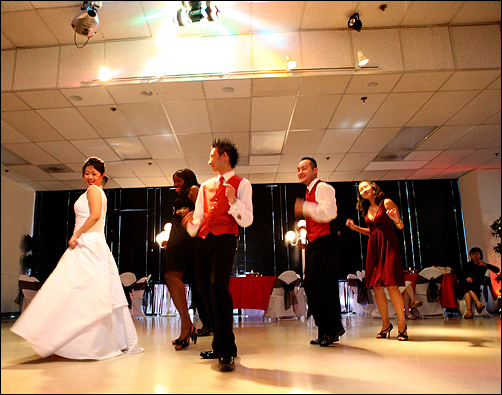 The maid of honor dancing and serenading. She and Phuong grew up together and she came all the way from Vegas for the wedding.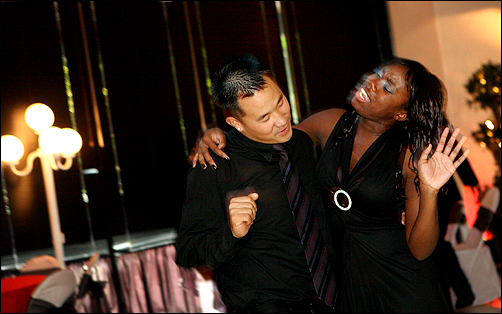 Quiet moment after the guests depart.