Punta Cana, Dominican Republic
Before their wedding, I shot a quick beach engagement portrait session with Selina and Steve. The bride and groom were real troupers. We found a cool palm tree and Steve walked in his bare feet over all sorts of spiny needles.
All was going well when out of the corner of my eye I see a hotel employee approaching us.... with a shotgun. Since it wasn't pointing at any of us, I took a few more photos as quickly as I could in case we were about to get kicked out. As the man approached I started speaking to him in the best Spanish I could muster. Knowing more than one language always comes in handy! After explaining to him who we were and what we were doing he let us finish taking photos and even posed for a photo - without his shotgun though.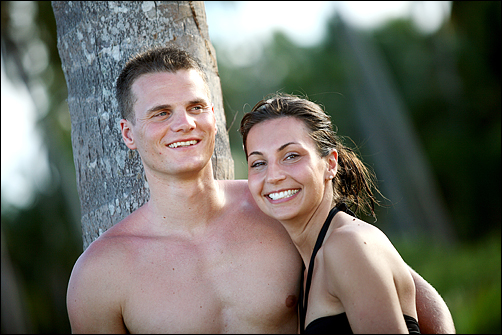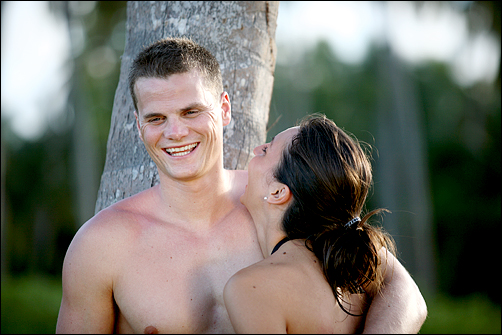 We decided to take some photos in the water using my new underwater housing. We took quite a beating from the waves but out of it came my favorite photo from the shoot.