Playa del Rey, California
I love
The Day After
portrait sessions as a chance to capture some unique, even crazy photos. These are usually reserved for brides or newlyweds. But what about the bridesmaids? Here's one bridesmaid happy to trash her dress. This is my sister Alicja, who's been a bridesmaid more than once. She recently visited me in California and we decided to wreck her dress on the beach!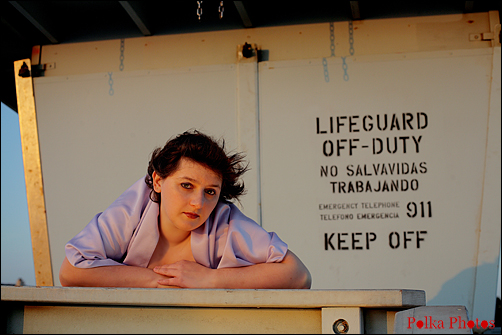 My focus when shooting a wedding is to document the event and stay in the background as much as possible. With these sessions, the brides, grooms and bridesmaids get to be models for the day.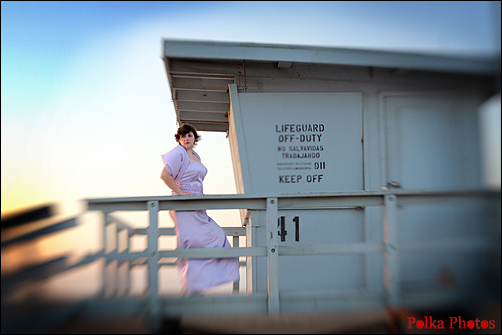 We were losing sunlight but we had a lot of wind as Alicja danced with her wrap.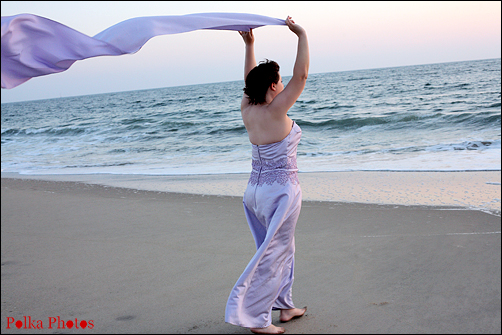 I love how the colors of the sunset complement her lavender dress.
Another reason I love these sessions is because they give me a chance to experiment and try new techniques. Some photos are more stylized, others are more classic.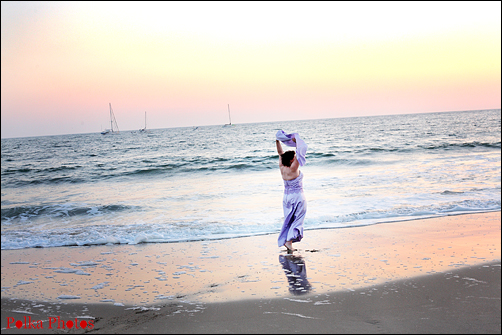 Alicja braved the waves for more photos. She reminds me of a young Sophia Loren and I wanted to give some of the photos a nostalgic, vintage feel.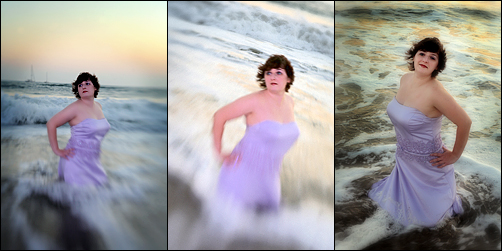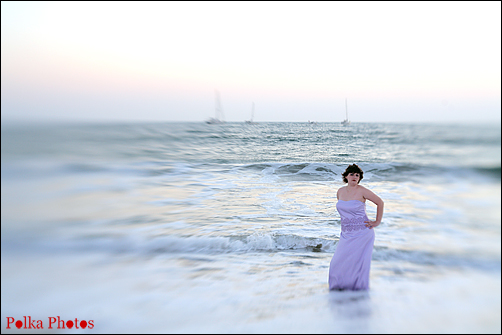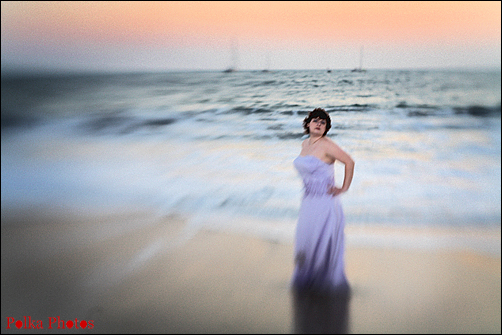 One of the only photo requests Alicja had was to make a cape out of her wrap. Here she is - SuperWoman!

I love this photo!!!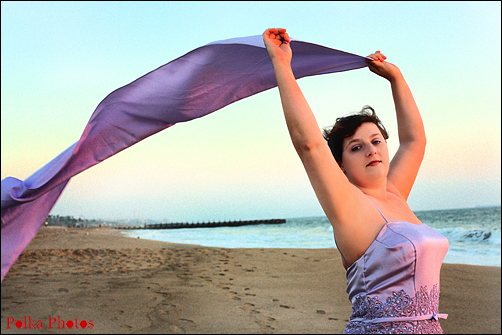 Michael assisted and also captured this image.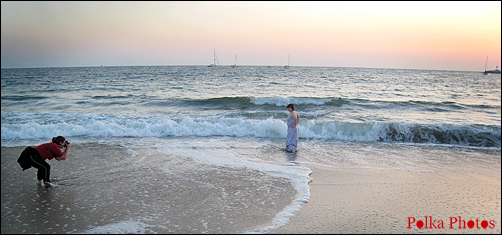 And here's the lovely assistant himself...