Today is the
Day of the Dead
, a Mexican holiday honoring one's deceased friends and family. Hollywood Forever Cemetery hosts its 9th annual
Dia de los Muertos
this year. If you're in the Los Angeles area, I highly recommend checking it out. These are some photos from last year's celebration.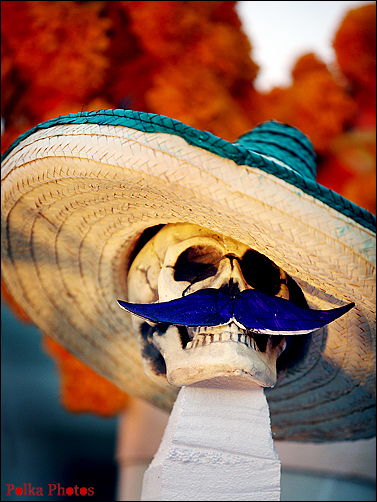 There is a line of people waiting outside the cemetery gates. This little girl can't contain her excitement!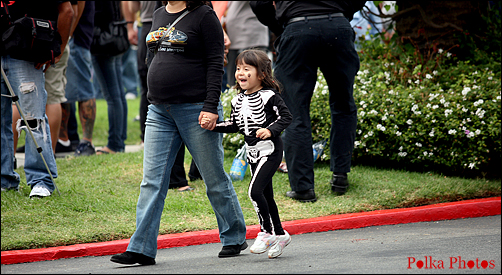 I felt so underdressed.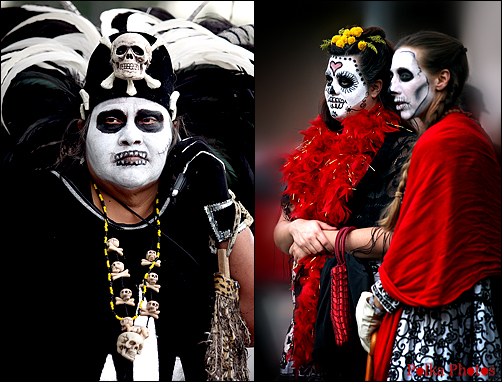 Altars
decorate the side of the road. They usually have photos of the deceased...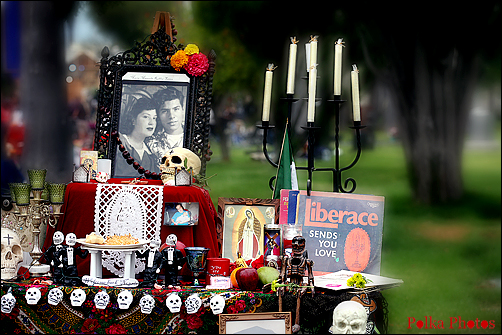 ...and food, as well as drink and sometimes even cigarettes. Reminds me of the Egyptian burial custom of including all that the dead loved in life so they can use it in their next one.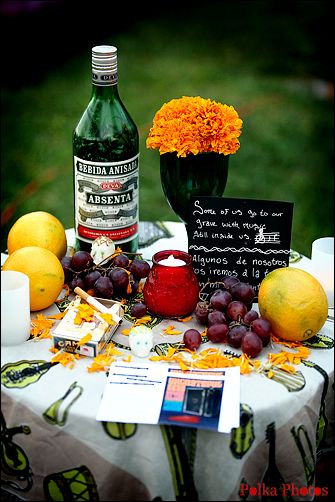 These altars are all creative...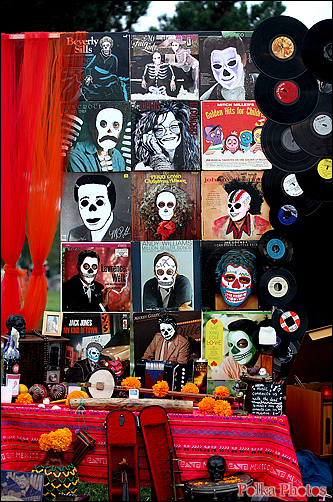 and beautiful like this homage to Frida Kahlo, one of my favorite artists.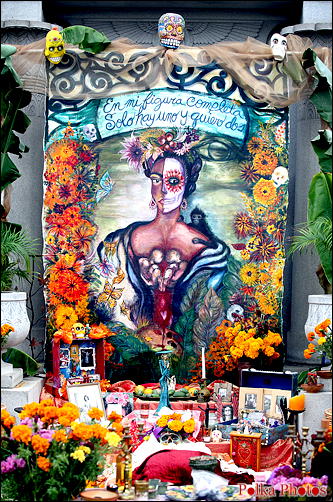 Some are political...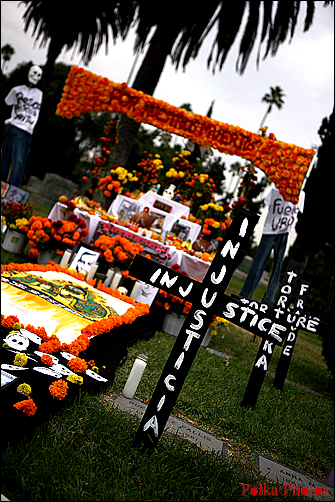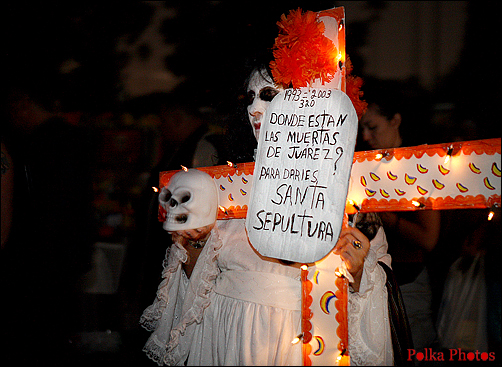 or hi-tech, like this one honoring our fallen troops,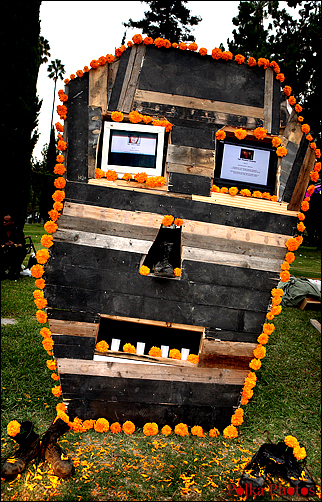 or flamboyant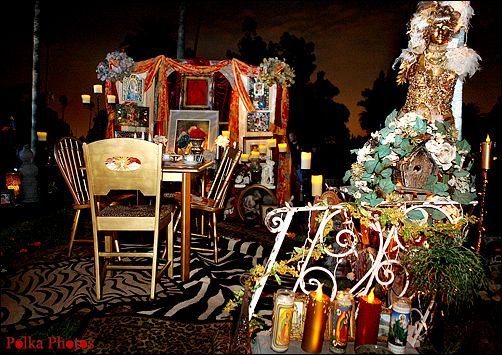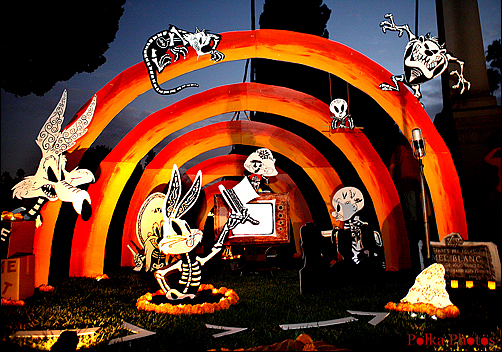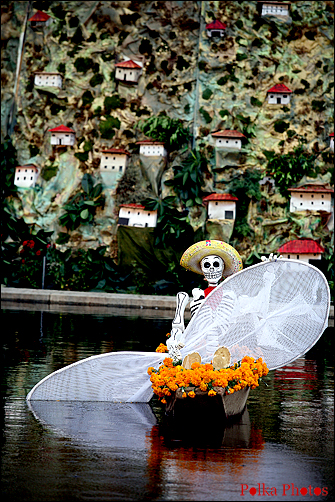 Even Johnny Ramone got in the act!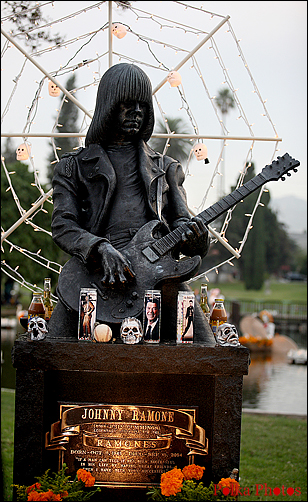 One of the highlights of the day was a terrifying and beautiful dance performance. I wish I knew the name of this group.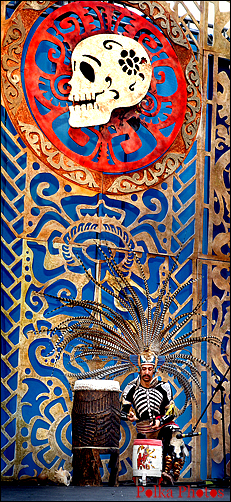 The Day of the Dead is thought to have it's beginnings during
Aztec
times (although some say it was celebrated even earlier). After watching this dance I can see why they were great warriors. I can only imagine the terror of being held captive while dancers decked out in skulls spin around and stomp their feet. Add a full moon and it sounds like something from a horror movie.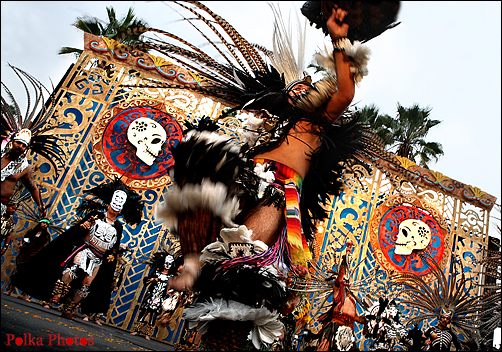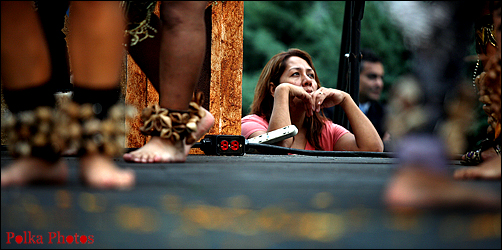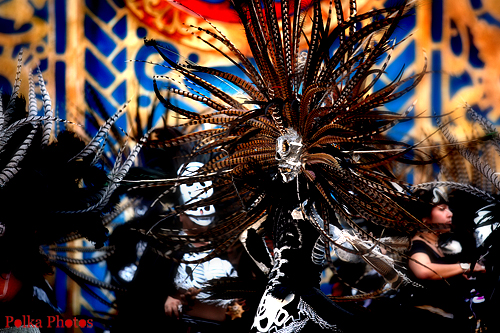 And with that it's time to go...