Tiffany and Jill had their families over while they got ready. Jill helps Jake get ready first.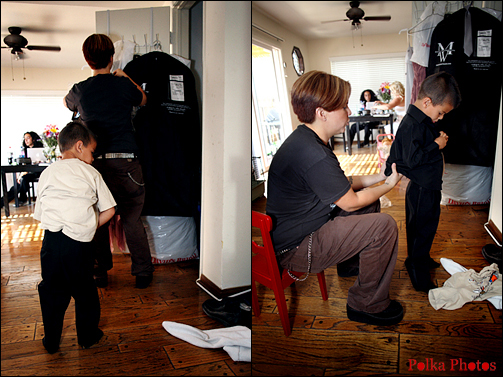 He looks so handsome!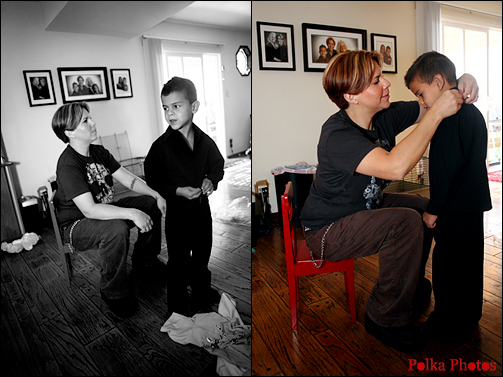 His sis tries to help with Jake's hair but she can't quite reach.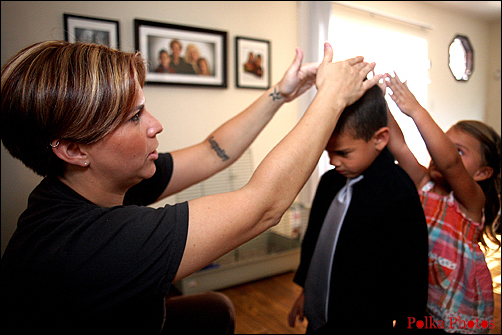 Mike captured this awesome image of Jill putting the finishing touches on his 'do.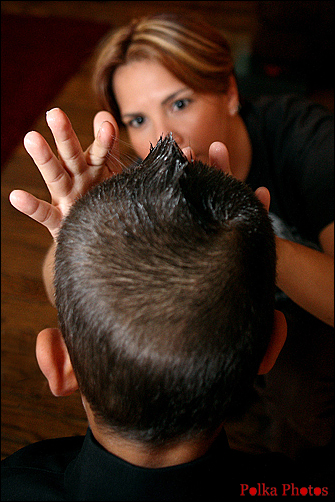 Tiffany was in charge of make-up - she did all the girls' make-up and then her own.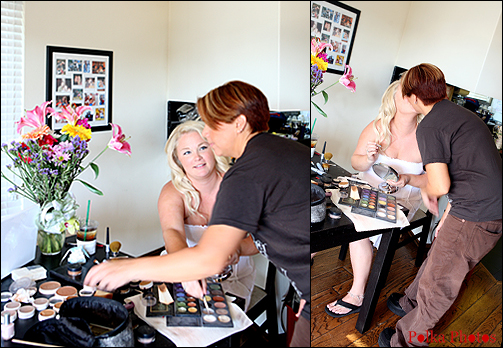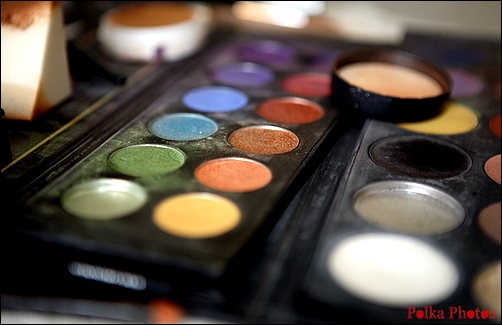 A little bit of blush for Olivia and a some hairspray for Jake.
She is so adorable!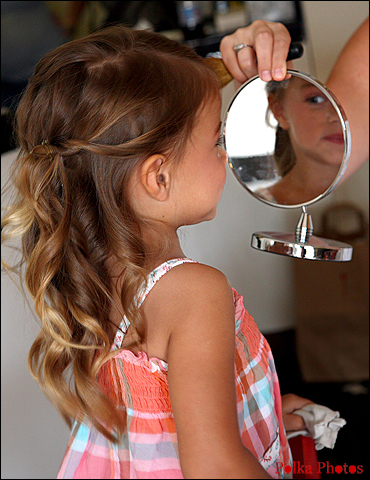 I love this photo of Tiffany.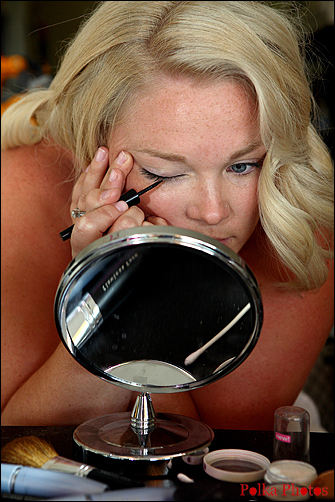 Almost ready...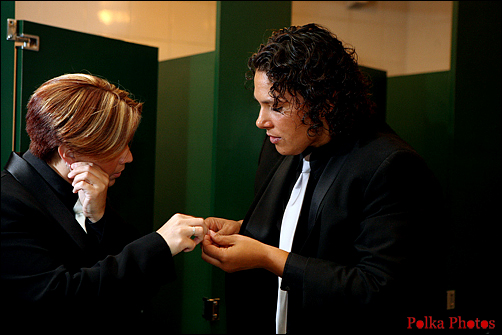 Tada!