Los Angeles, California
Coming from Chicago, one of the first things I noticed about living in LA is that it's never windy. Well almost never. Today is
windy
. The last time I remember it being this windy was about a year ago when I was living in
Leimert Park
. It was so windy, a huge tree was knocked over, ripping up the sidewalk as it fell.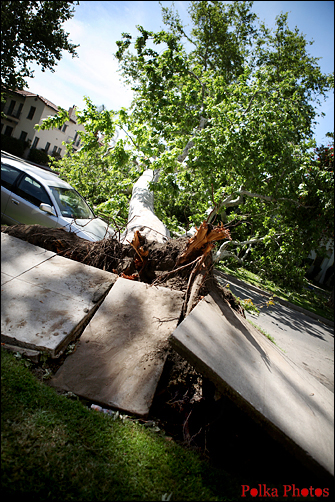 That little guy on the left hand side of the tree is Michael, who is really not so little at 6'3".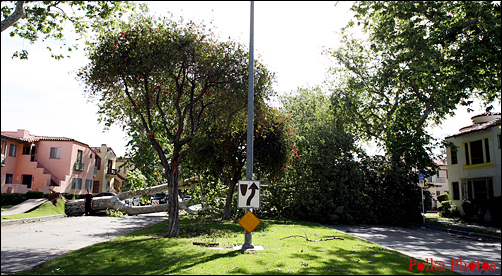 The entire sidewalk is covered in branches and leaves. It looks like an enchanted forest, hiding magical creatures, maybe elves or Alice in Wonderland's rabbit.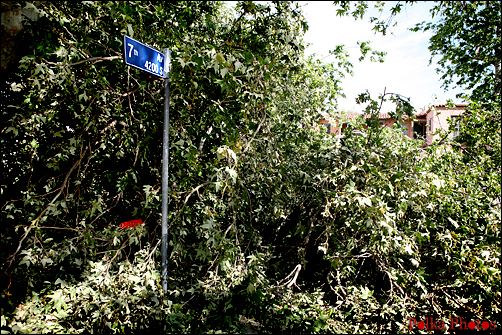 Who says there's no weather here?