Mission Viejo, California
I'm designing an album for
Ashley and Brian
. They said their vows at
Mount of Olives Church
, where they met, in an intimate ceremony surrounded by their closest family and friends. I thought I'd share some of my favorites from their day, like this moment after the ceremony when they didn't know I was looking.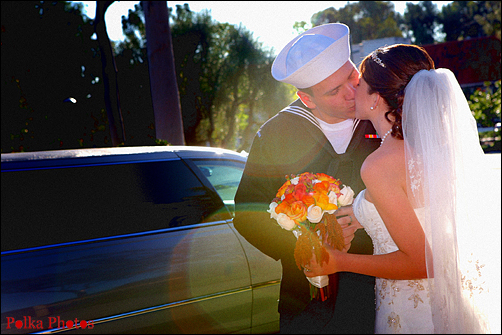 I shot a few getting ready photos. Ashley looks so serious as her sister helps her put on her grandmother's necklace.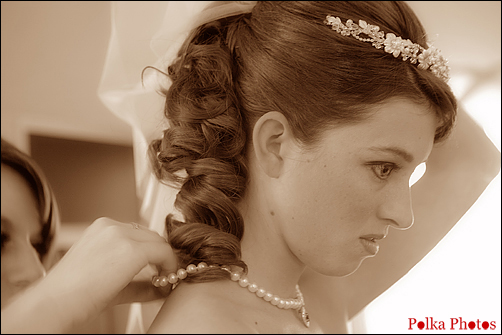 The lovely bride holds the flowergirl's hand as they walk into the church.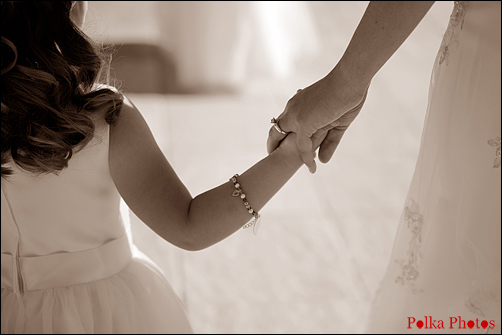 Ashley and her dad share a laugh before they walk down the aisle.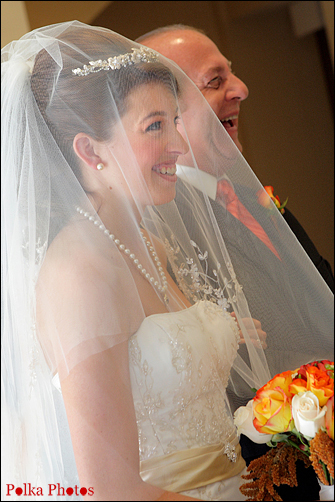 The groomsmen and bridesmaids all look lost in thought and a bit nervous right before the processional.
Here comes the bride!
Michael took this awesome photo from the balcony.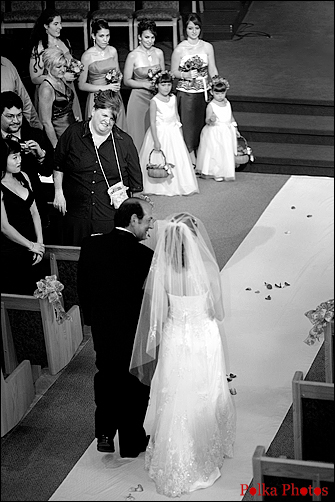 There was no flash photography allowed during the ceremony, but the church did have spotlights around the altar.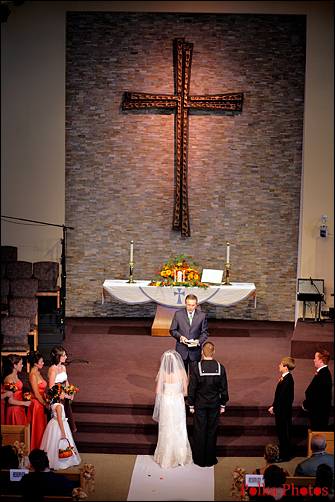 One of the messages I took away from the minister's words on marriage was about service. The Bible talks about serving the Lord. The minister suggested we ask ourselves how to be of service to our spouses.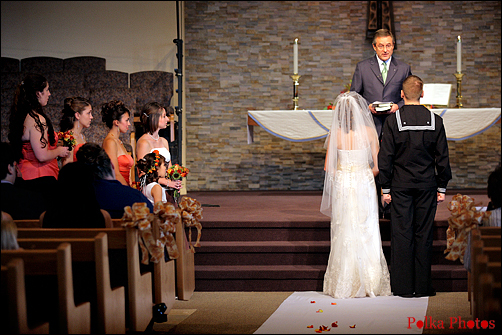 The Vows...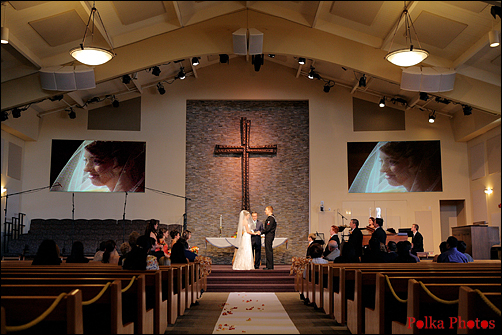 The Rings...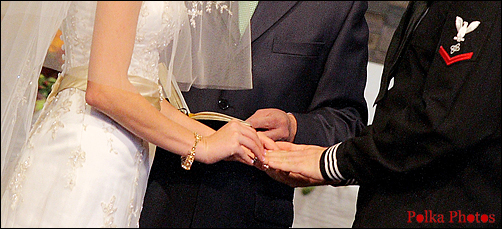 And of course - The Kiss.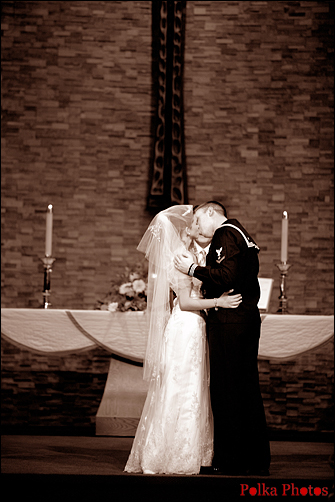 Brian is smiling in every photo. He is one happy groom!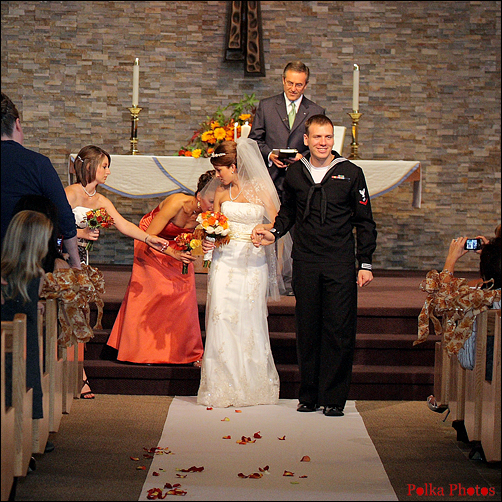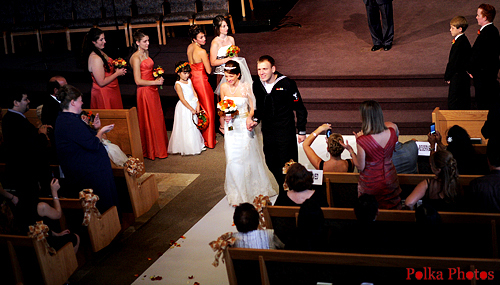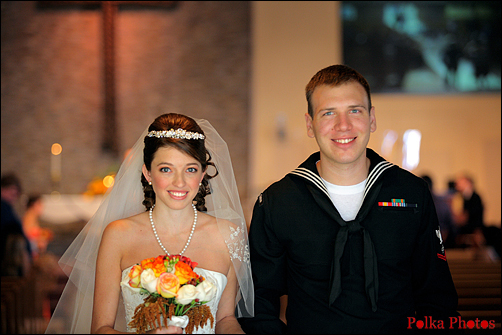 Some of my favorite moments are after the ceremony when everyone wishes the couple well.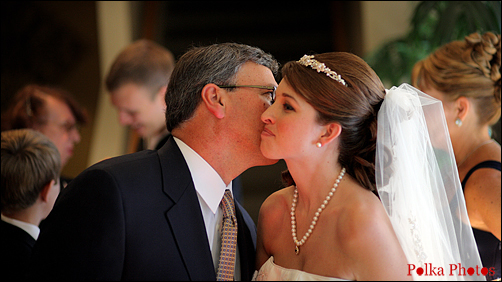 Brian gives a smooch to his grandma.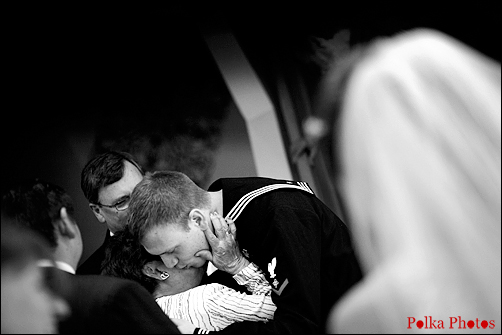 Brian's brother and best man is very wise for his years, but he's still his mom's baby.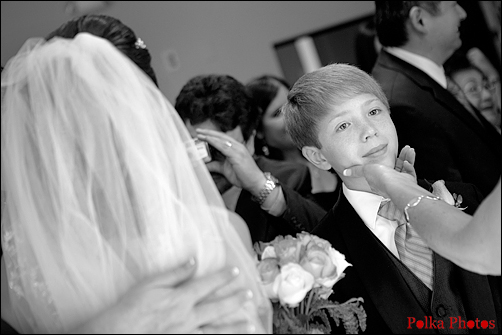 The bridal party chat with the bride and groom.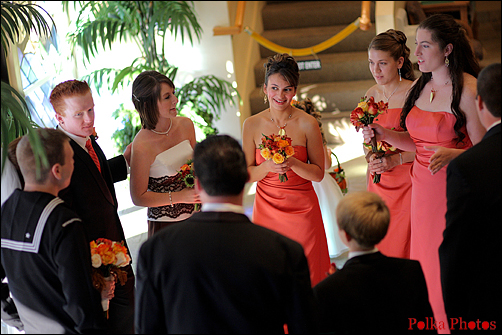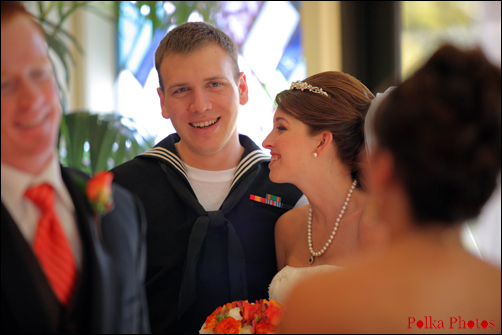 Brian's brother borrowed his sailor hat. It looks like a good fit!