Chicago, Illinois
Here are some of my favorite photos from the Chicago trash the dress sessions last month. Meet the lovely brides: Kirsten, Celeste, Jenni, Katie and Jackie.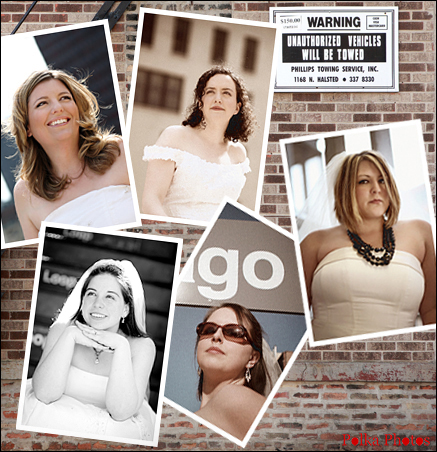 I love the early morning light and Jackie's cool shades.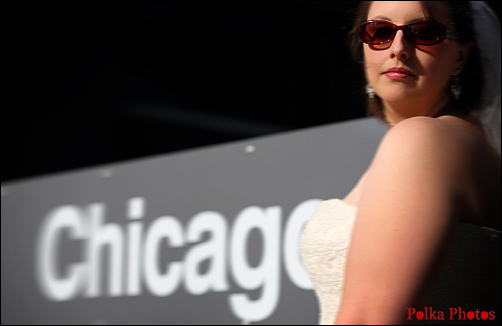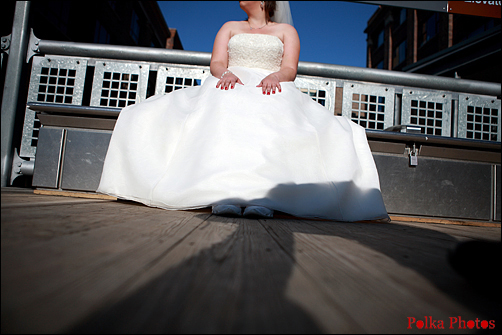 Jenni is The Rocker Bride.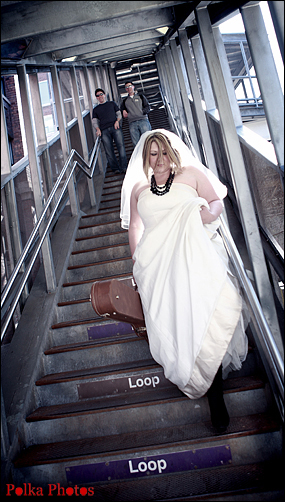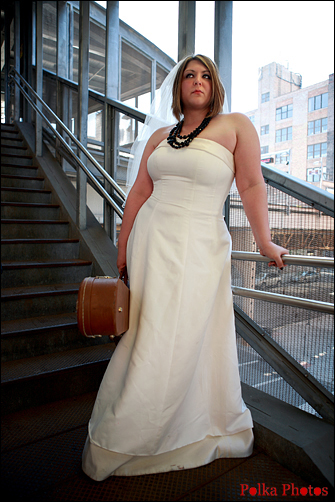 How cool is she?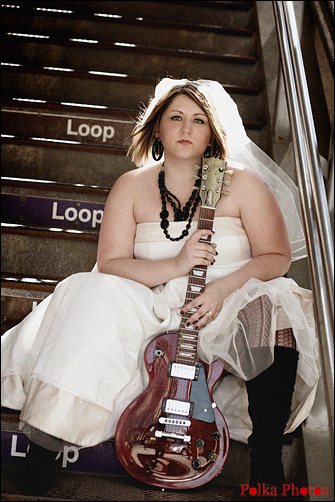 Not only is Jenni gorgeous, but she has a kick-ass voice. Check out her band One Night Stand on
My Space
and try to catch one of their shows. Their cover of Chris Isaak's Wicked Game is awesome!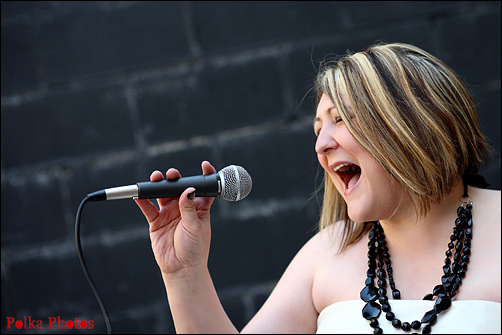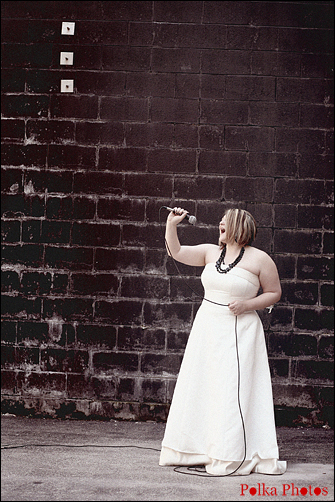 I had so much fun with all of the brides and tried to really capture their essence on camera. Katie is a teacher so the alphabet graffiti was picture-perfect.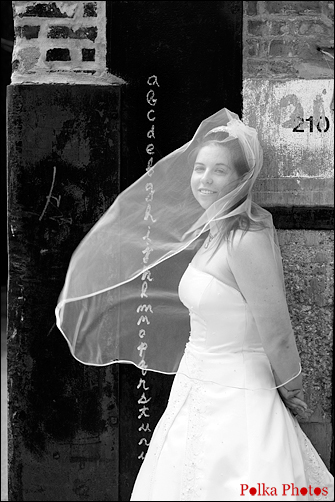 Katie is a natural beauty. I love the bare feet in this photo.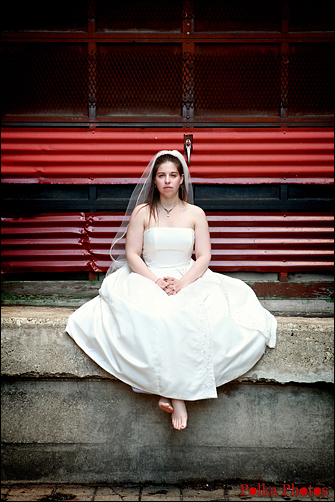 Jackie is Hollywood glamour, especially with the shades.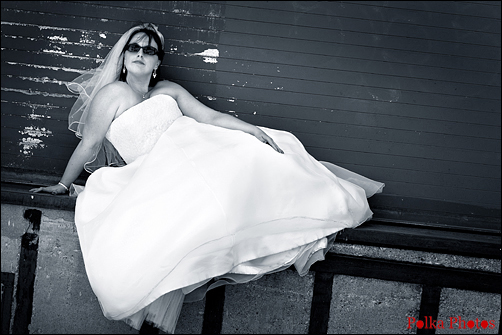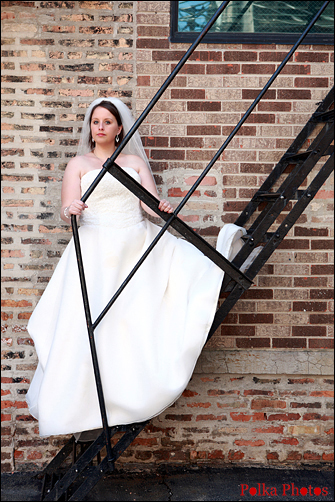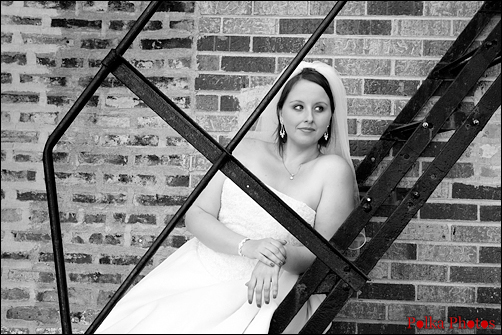 This is my favorite photo of Jackie. The light and shadows are reminiscent of
film noir
.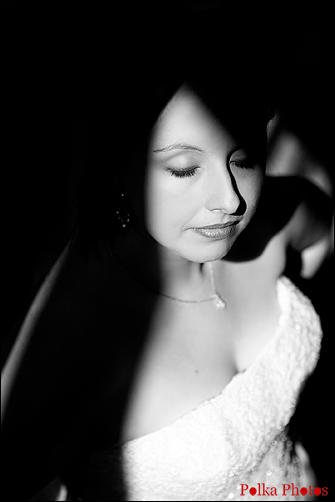 Kirsten's strapless wedding gown shows off her gorgeous tattoos.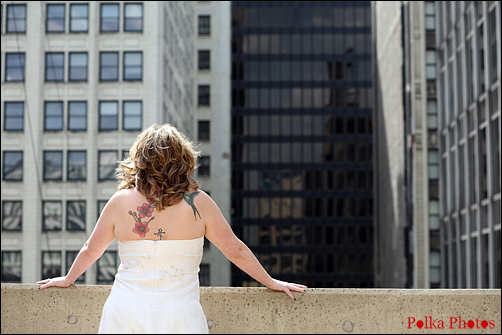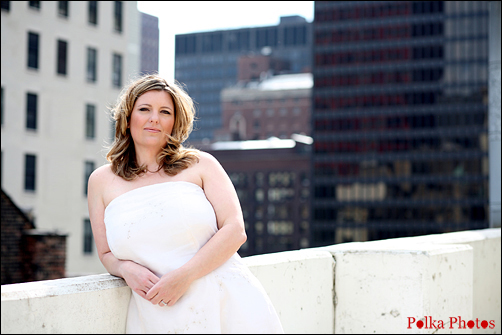 When we saw this ladder Kirsten rushed over to climb it.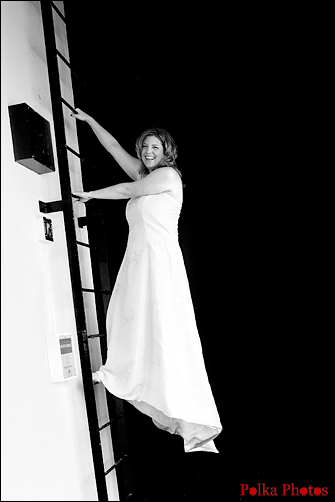 Celeste has a dreamy quality about her.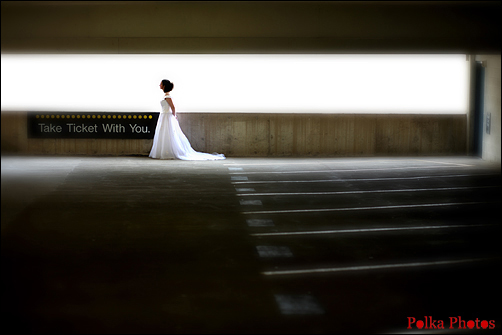 She reminds me of times past, as if I had seen her in a painting from centuries ago...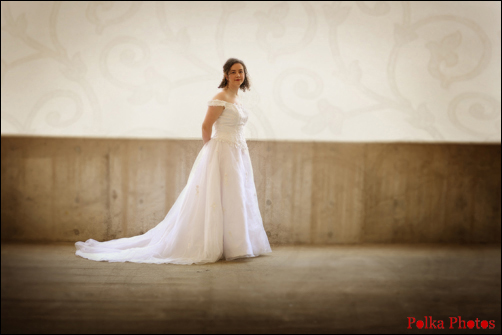 or was it Paris in the 20's?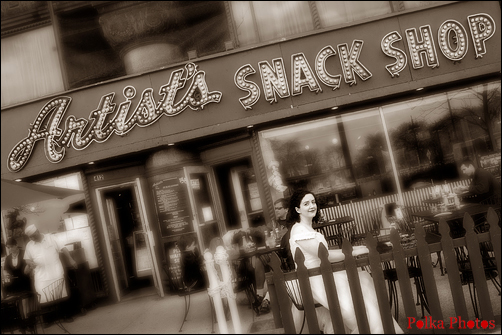 We walk down Michigan Ave. to
Agora
, an outdoor art installation by Polish sculptor
Magdalena Abakanowicz
. Kirsten and her husband saw this forest of giant legs as they were driving by to meet me and thought it would be fun. I agree!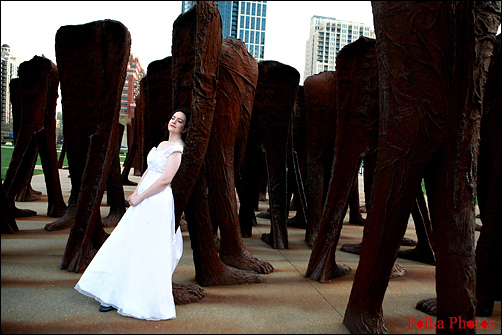 Isn't this shot haunting? I watch too many horror films, especially bad ones. There's so many good B-movie titles for this shot: Vampire Bride's Revenge or maybe
The Third Bride
. Cue the scream.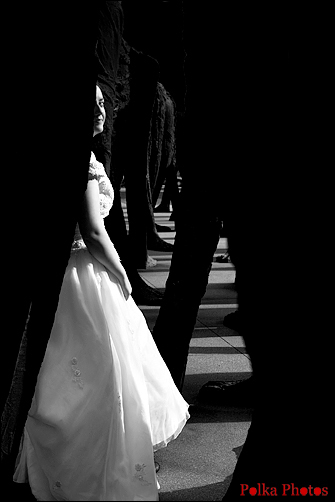 There are so many different ways to photograph these legs.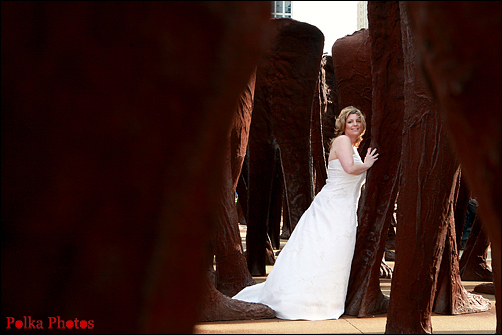 It is called the Windy City!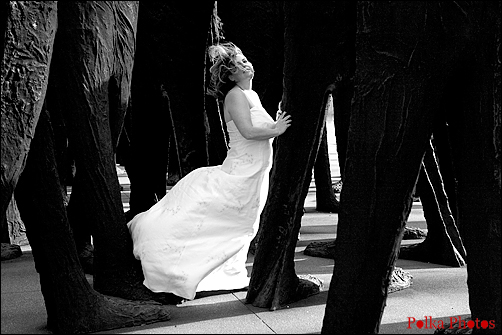 Time to go!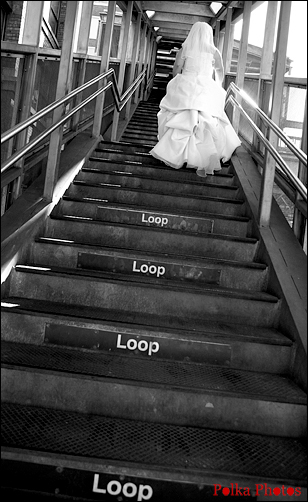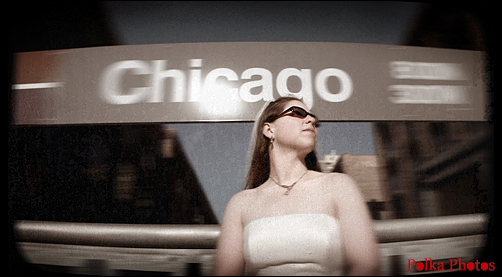 Thank you to all the wonderful brides and to my awesome sister Alicja who assisted on the shoots. I had so much fun!!!