Avila Beach, California
Melissa decides on an updo for her wedding day.
The bride wrapped this rosary around her bouquet.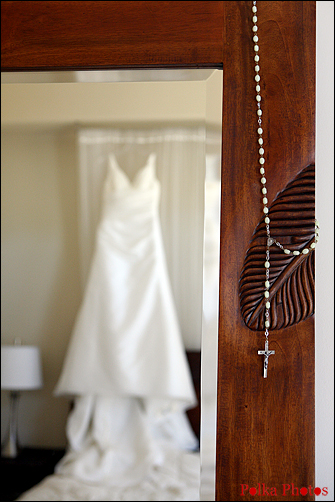 The groom's mom stitched Melissa's initials and wedding date on the bridal gown in blue thread.
Melissa's dress is gorgeous! I love all the buttons.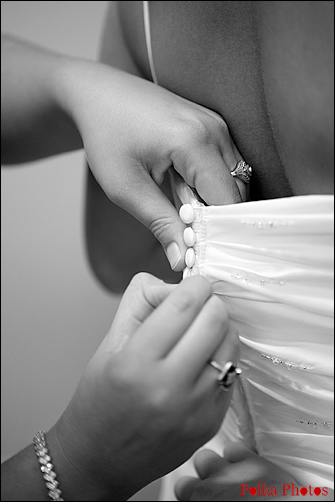 Finishing touches...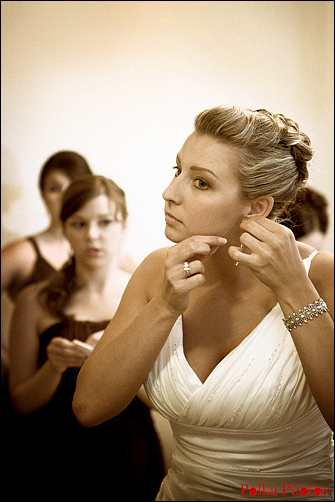 Melissa is ready! And simply beautiful might I add.