San Pedro, California
I feel so lucky to have met Claudia and Tony. They are both so warm and kind. We saw each other a few times before the wedding so when their big day came it was more like shooting a friend's wedding.
Photos are very important to this couple. I shot their newlywed portraits in the time between the ceremony and reception. We were running a little bit behind and I mentioned to Tony that I had a few more quick ideas but I didn't want them to be late. Tony gave me the answer that photographers dream of... He said that the photos are really important to Claudia and that he wants to make his wife happy. And with that he gave me the go ahead to keep shooting.
Here's one of those photos.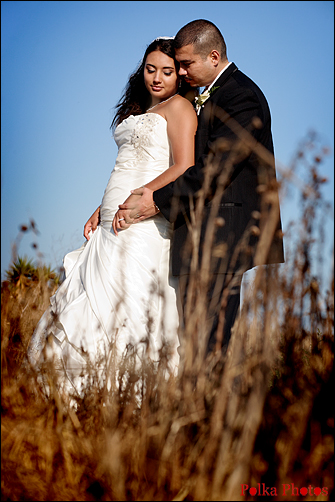 The photos session turned into a real cliffhanger... Stay tuned for more photos!