Santa Monica, California
After taking groomsmen photos, I go to the bride's room for more getting ready shots. Mackenzie is calm.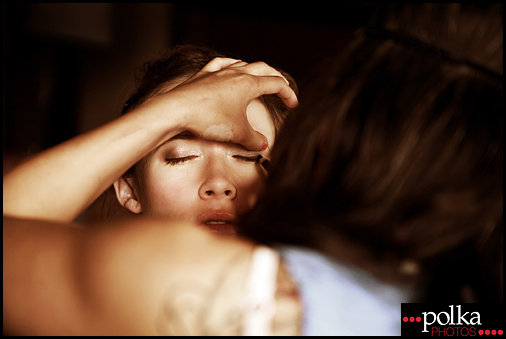 As I walk around the room, I notice her vows are written on a legal pad. I take a photo of the pad and pen as it is is...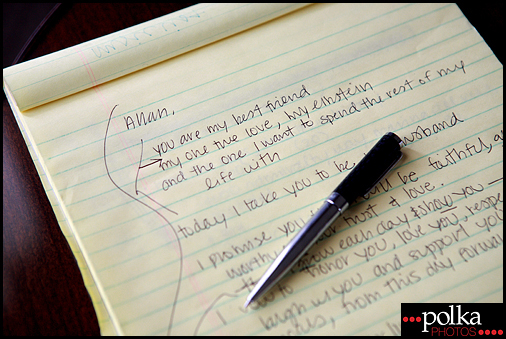 then use their rings around some of the words.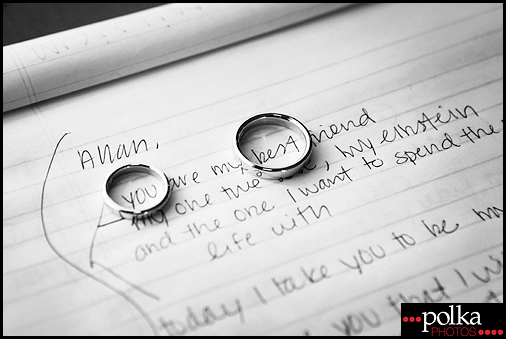 Look at these awesome heels!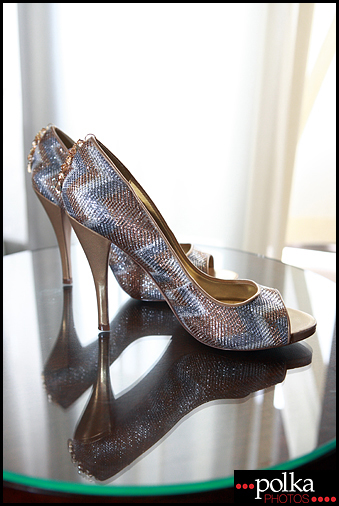 Mackenzie opens a present from her soon-to-be husband...
Gorgeous earrings!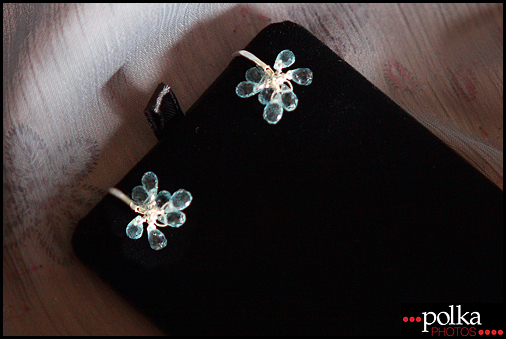 Now on to the hair...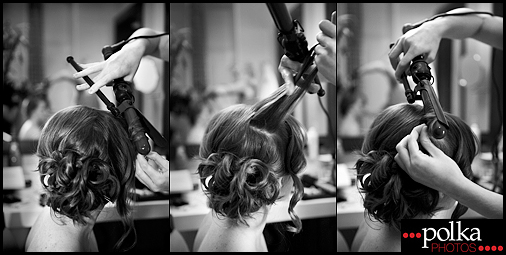 Here it is done.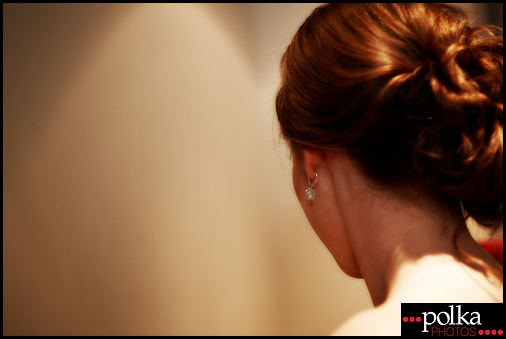 Mackenzie finishes getting dressed at the ceremony site.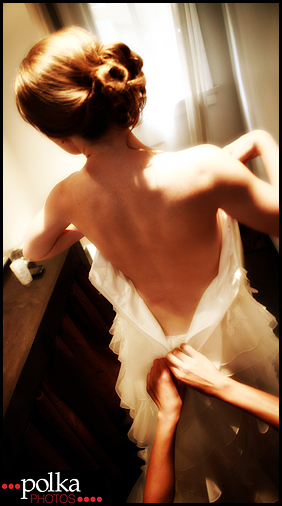 The mother of the bride helps with the dress.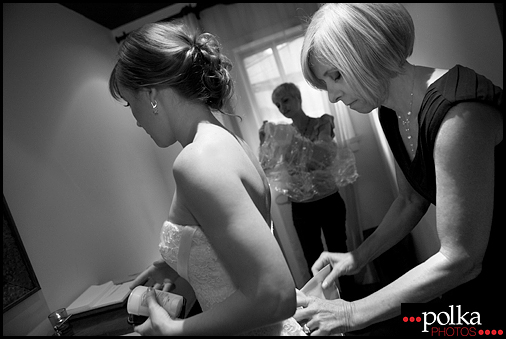 Her sister-in-law helps Mackenzie with her earrings.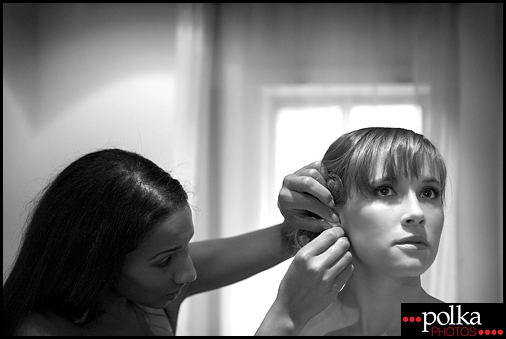 Finishing touches...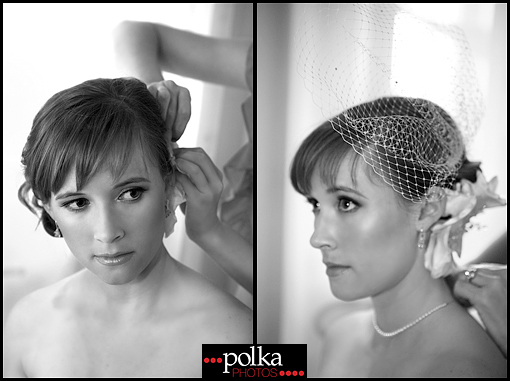 Ready!