Santa Monica, California
As promised, I'm updating the blog with new weddings and portrait sessions.
Mackenzie and Allan
are a super sweet couple and I had a great time photographing their wedding.
I start out with getting ready photos in the groom's room at
The Ambrose Hotel
. The Guys Guide to Getting Married must mention that there has to be a game on TV while the groomsmen are getting ready.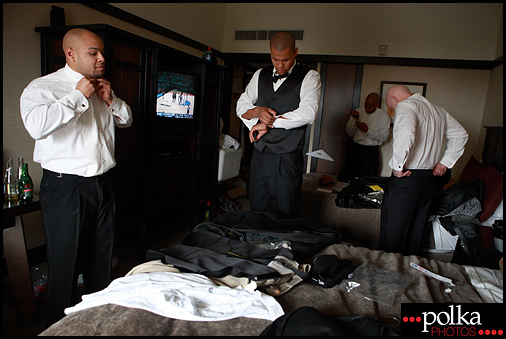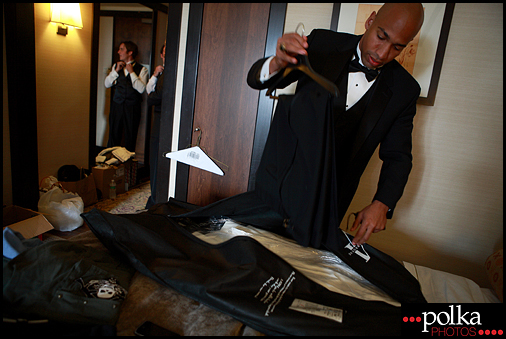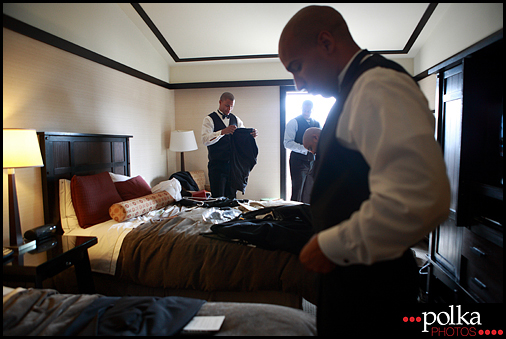 The guys look super elegant in their tuxes. One of the groomsmen says, "If a tux is good enough for James Bond, it's good enough for me."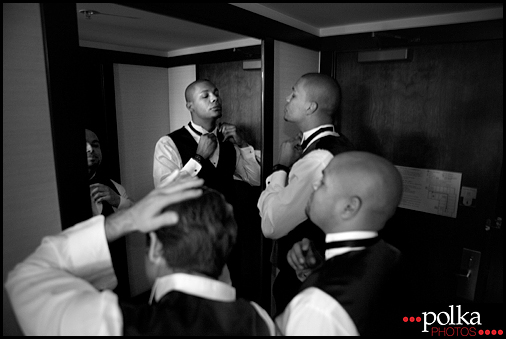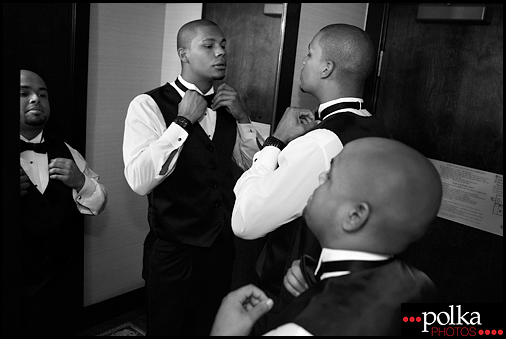 Allan is meticulous, paying attention to every detail.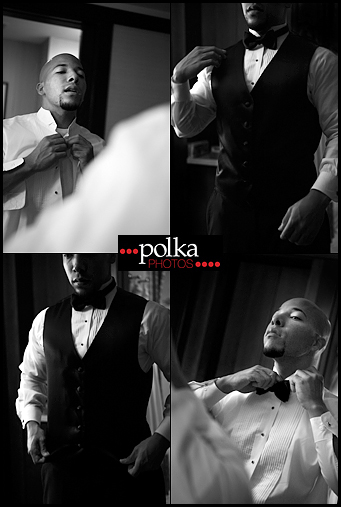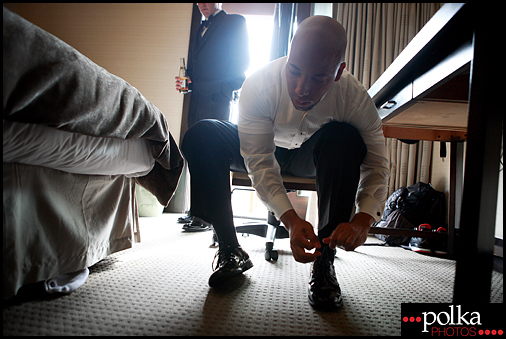 Speaking of Mr. Bond, Allan wears a white suit jacket a la 007 in Goldfinger. Someone hand that man a martini. Well, maybe after the ceremony.