Chicago, Illinois
I love going back home to Chicago. One of the best parts is seeing family portrait clients again, like Kate, Nora, Patrick and Chris (left to right in the photo below).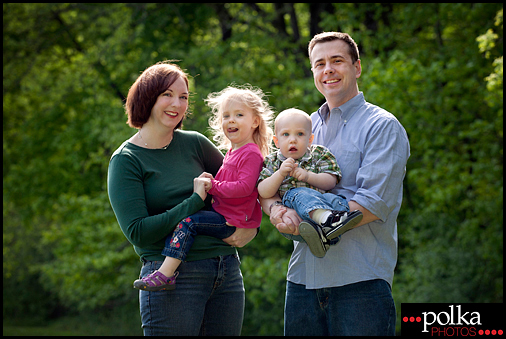 Since our
last portrait session
, baby Patrick has started walking. And boy does he love to walk! One of the reasons I love photographing in parks is because there's lots of room for kids to be kids: to walk, run, even goof off a little. That also allows me the chance to capture some candid moments.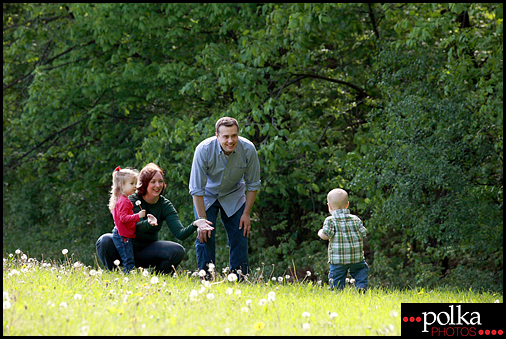 Patrick wants to show his big sister that he has a dandelion.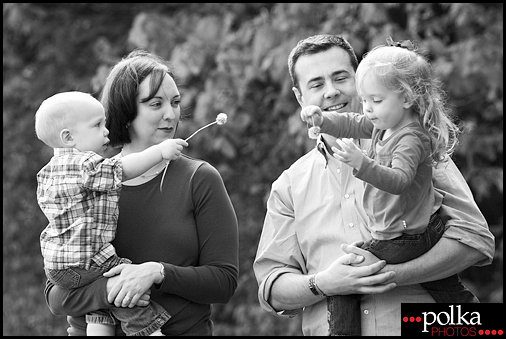 Patrick and his dad.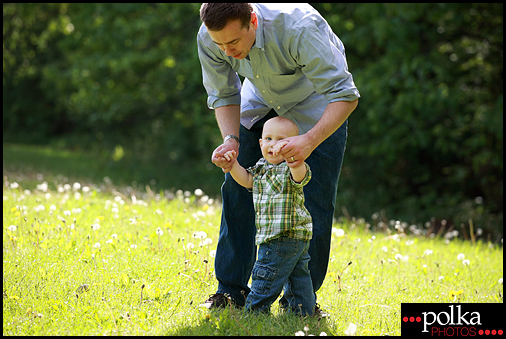 I like both the color and the black & white. Which one do you like better?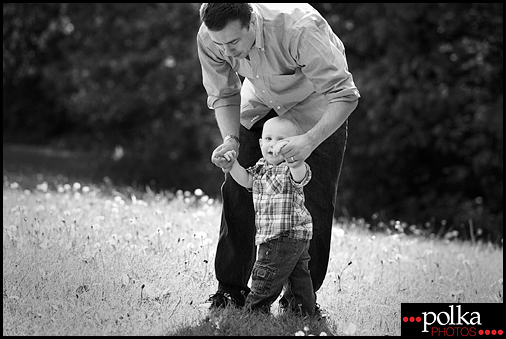 There's the little guy running off again.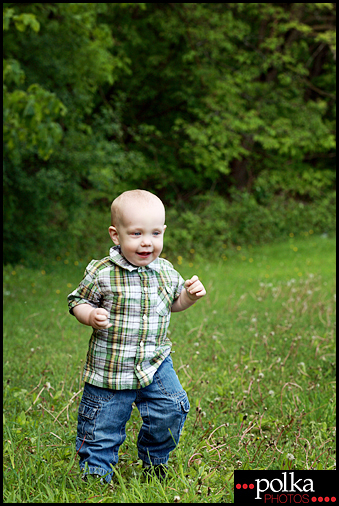 Nora is not going to be outdone by her little brother. She's as fast as a rocket ship.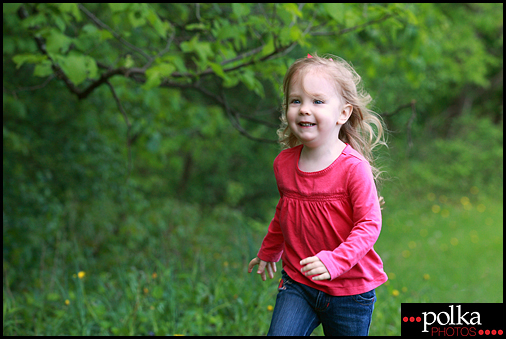 Nora is still a little shy for photos, but she forgets she's being photographed when she's running.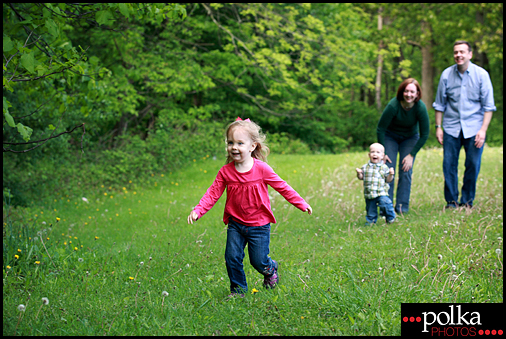 Quite possibly my favorite moment from the whole portrait session. No one is looking at the camera. It's as if I'm not there. It's just Mom and Dad smiling with their kids.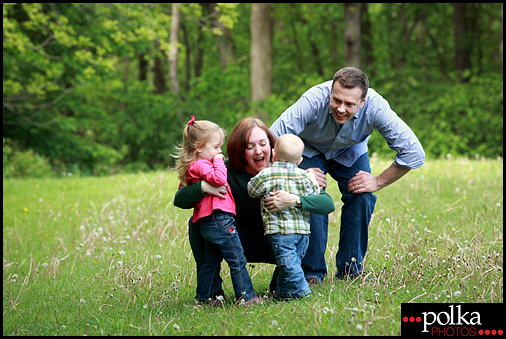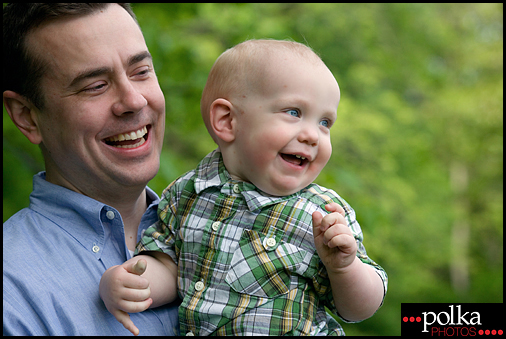 I took a few individual photos of the kids as well. Here's the handsome Patrick.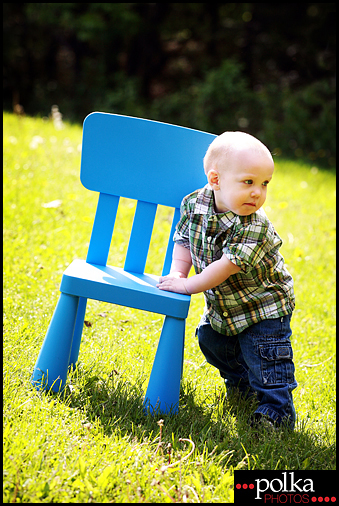 Brother and sister.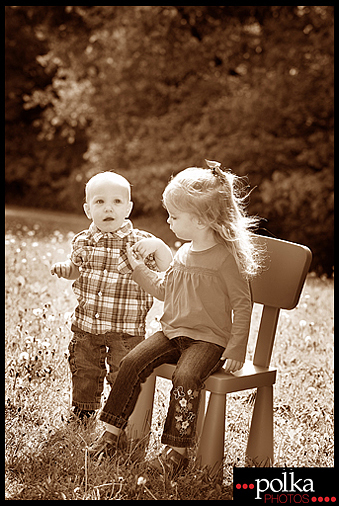 Nora with her shades (all the cool kids know you wear them upside-down).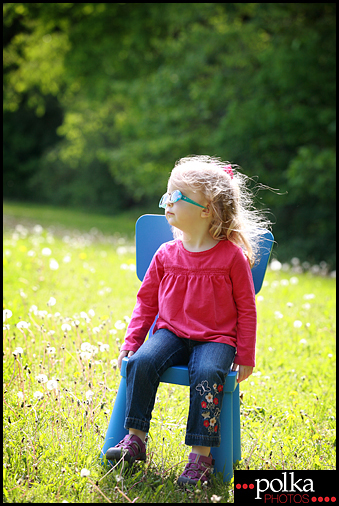 The serious and beautiful Nora...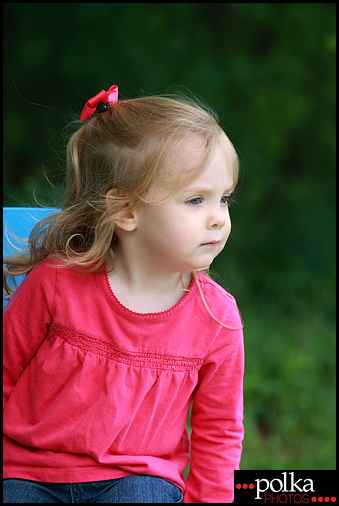 and the silly Nora.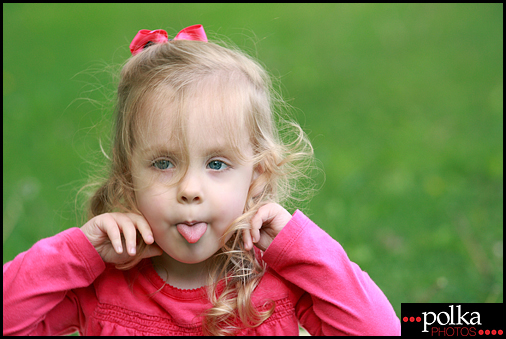 I think Patrick might be a little pooped out from all the running.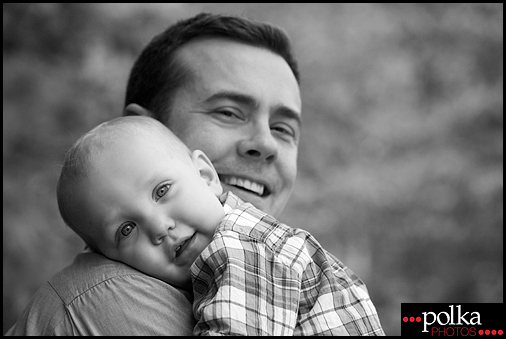 Thank you Chris, Kate, Nora and Patrick!