Los Angeles, California
Here are some more images from our hike in Griffith Park. I switched to my Canon 24-70mm for these next photos.
A burned tree stands alone, a reminder, a warning.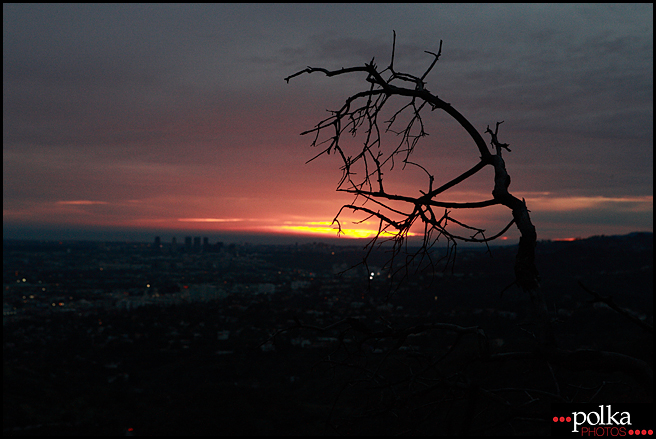 The lights go on all over Los Angeles. On the right side is the Griffith Observatory. The tall buildings on the left are downtown LA.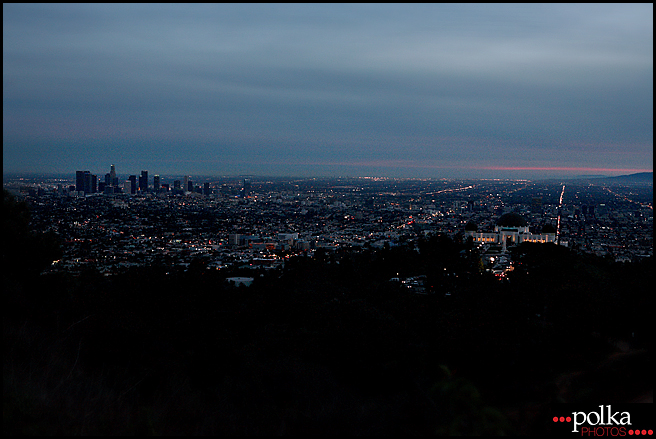 My last shot of the night, before hurrying back to the car.