I love film. My first SLR was a Nikon N6006 which I bought for my Photo 101 class. I owned that camera for almost a decade when it was lost in a tragic canoe accident along with some lenses, my driver's license, keys, and my favorite raincoat in the Fox River. That camera was replaced by my Canon EOS-1N which I used to take this photo.
If you look closely at this image, you'll notice the walls have texture. That's actually grain from the film.
Now I shoot all my weddings with two Canon EOS 5Ds. I still love film and if you'd like a different look for your wedding or portrait session, let me know!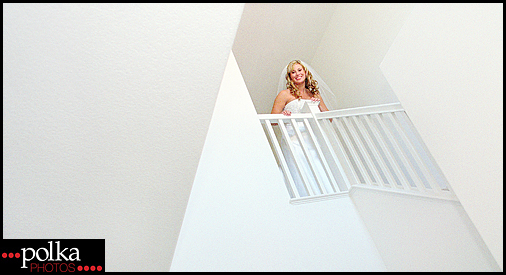 P.S. This is my new blog series called Encore!
When I blog about a wedding or portrait session, I try to arrange all the photos to tell a story. Sometimes great photos don't quite fit. Encore! will feature one (or two!) of those photos every Friday.