Chicago Area, Illinois
I love fun locations and usually have a chance to scout out out a few places right before a shoot. I was super excited driving to meet Elsa and her family because I saw so many great barns. I was even more excited when Elsa was up for the drive with her girls to shoot here. Without further ado, here's Chicago Portraits Country Edition.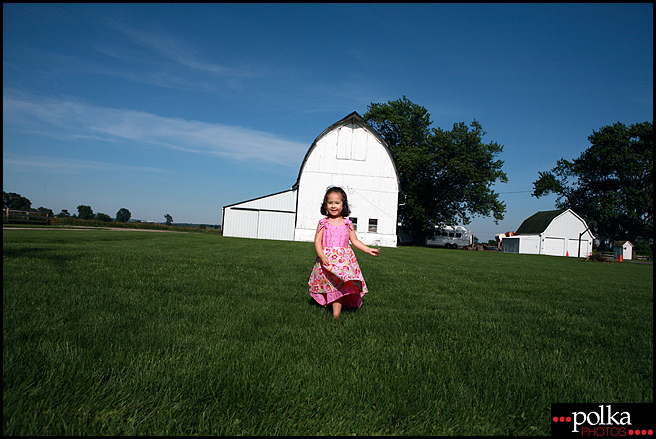 Brianna's a little shy at first...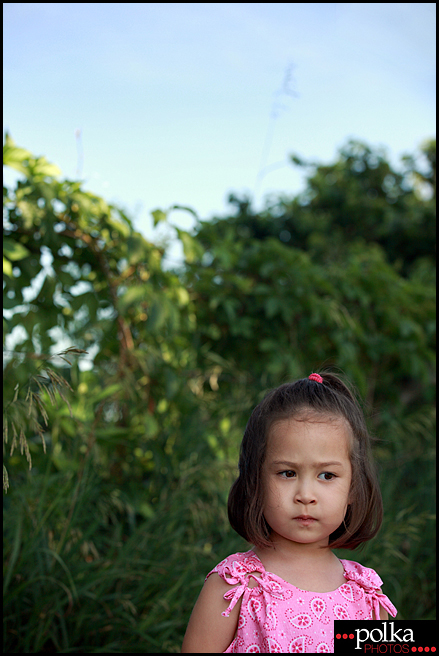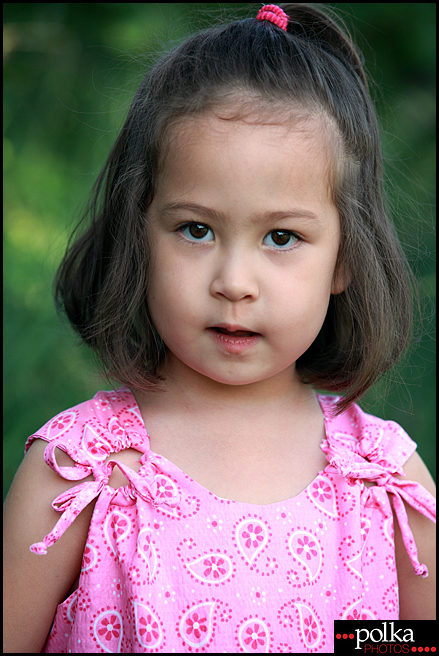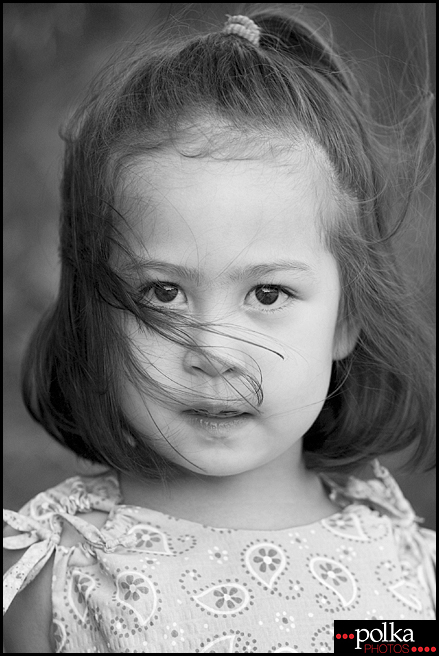 but she comes around to her smiling self.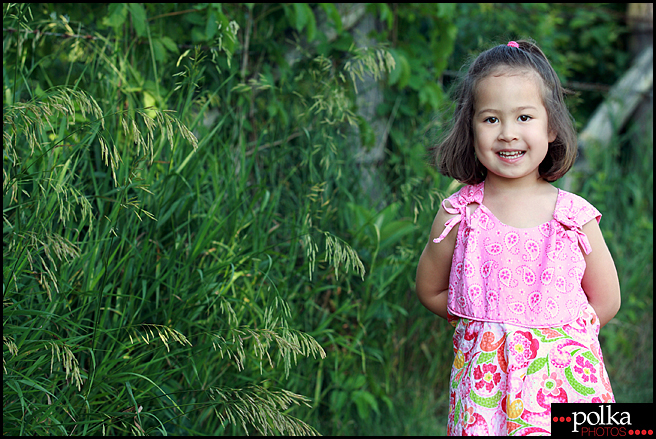 Charlotte's a bit tougher to crack. She wants to be with her mom.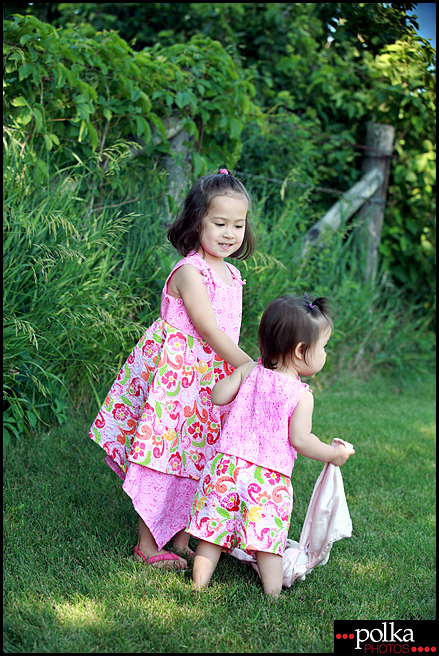 Brianna loves her little sister!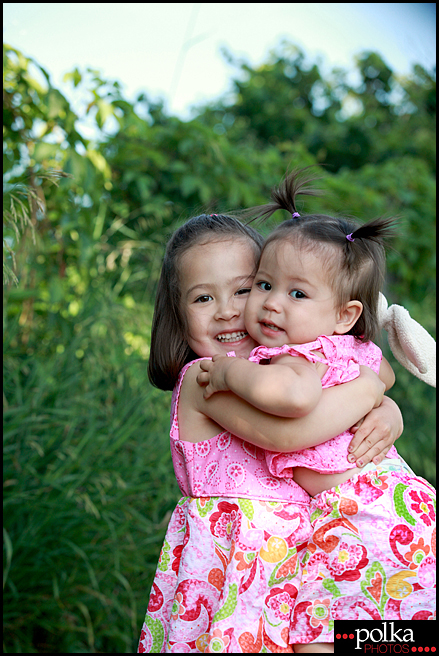 But Charlotte still wants her mommy.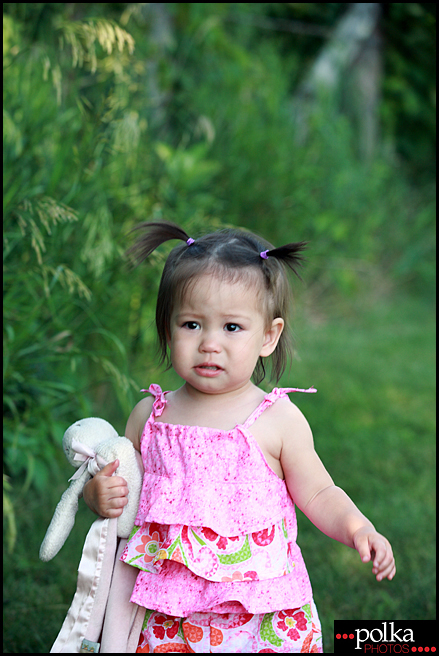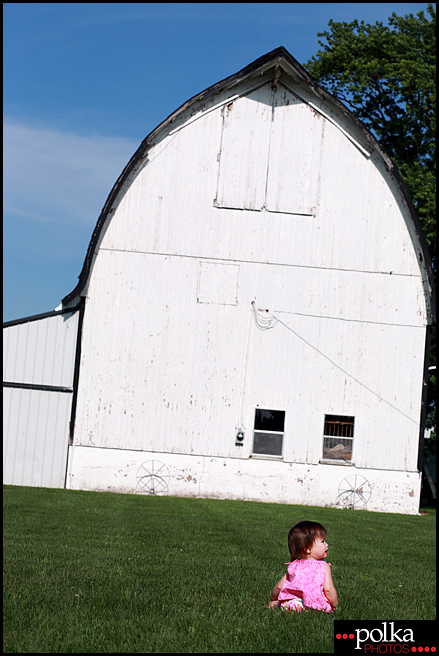 How cute is she?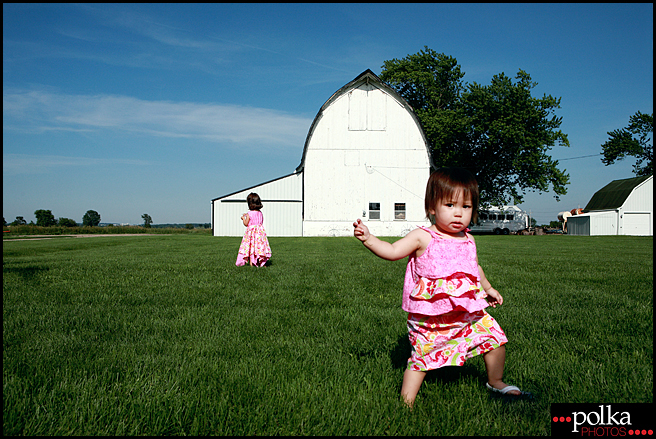 Brianna shows off the flowers in her hair.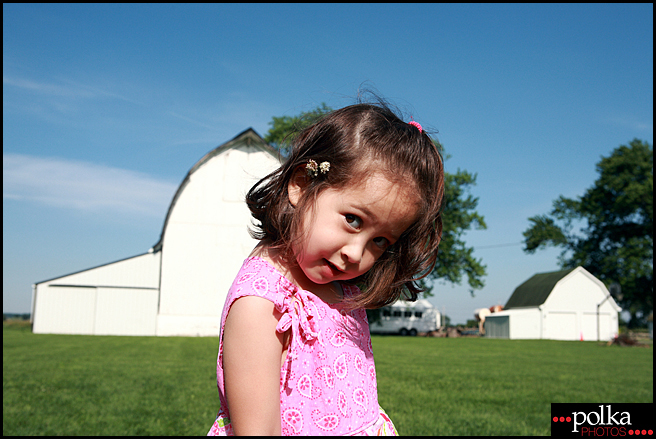 She loves this tree.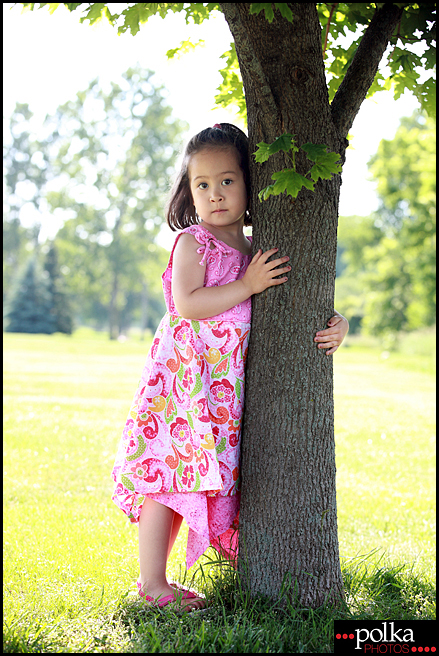 Peekaboo!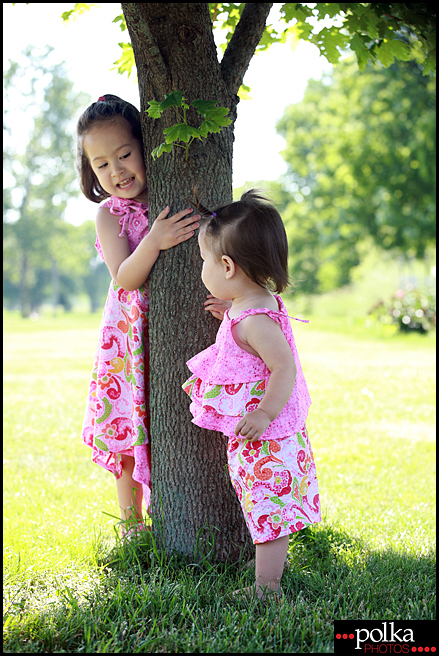 Did I mention that Elsa made the girls' outfits? Love them!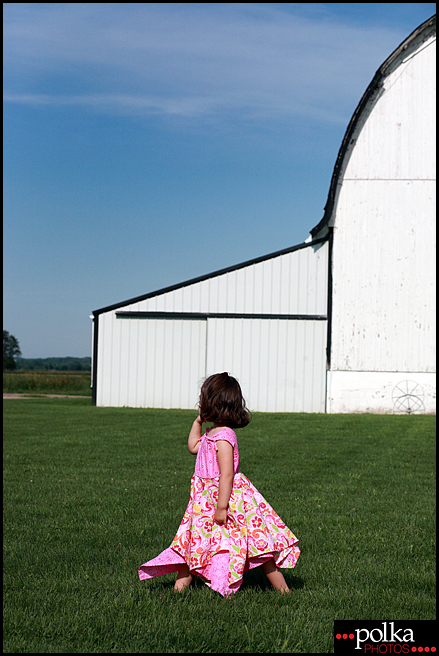 This is my favorite shot with Brianna running toward the barn. I just love all the colors, the blue sky, green grass, white barn and Brianna's pink dress. How awesome would this look as a huge panoramic canvas wrap?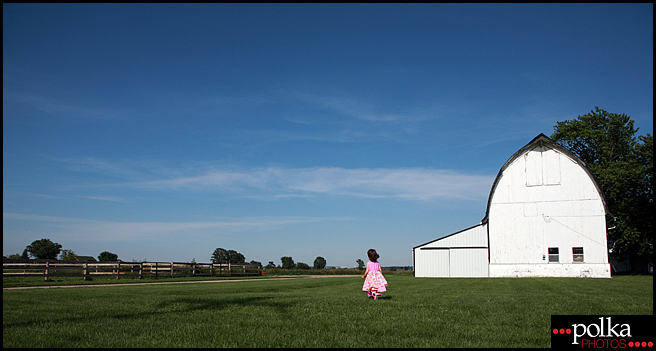 Thank you Elsa, Brianna and Charlotte!