Thank you to all the brides and grooms and future pin-up models who stopped by our booth at the Queen Mary Bridal Showplace. We met couples who plan on getting married everywhere from downtown L.A. to Big Bear to Cancun and Bermuda.
We're still running our show special until Sun. Aug. 21: Book a full day wedding and receive a complimentary engagement portrait session or $100 off. Call me to schedule a consultation!
We also launched our re-branded boudoir photography
Polka Pin-Ups
. I'm so happy so many of you asked about our pin-up photos and I'm looking forward to photographing you at your sexiest!
We have lots of people and vendors to thank especially
Bridal Showplace
and Sophia who helped me with all of my pre-show questions. I didn't catch the name of another organizer who helped us measure out our space. Gene was our guardian angel at the show and helped us immensely with both set-up and tear-down. Thank you Gene!!! Many thanks to Kim who helped man our booth (or should I say woman?) and answer questions about Polka Photos wedding photography.
Michael took this photo of me by the booth.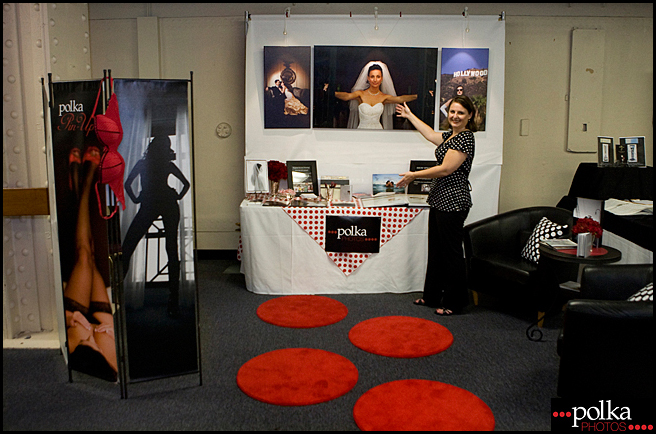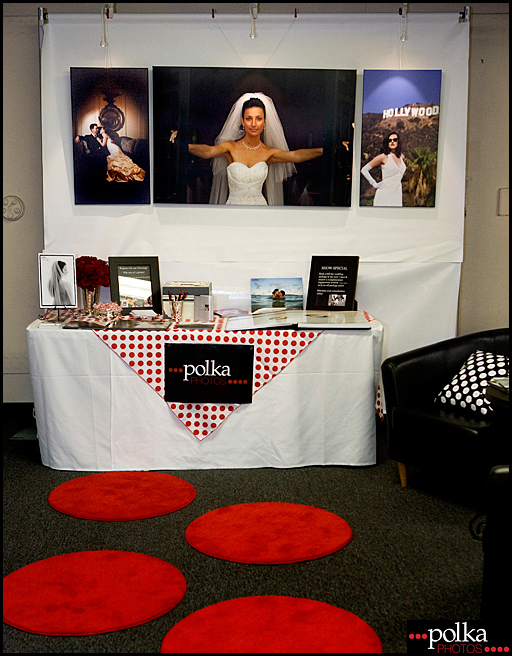 My favorite linen vendor
BBJ Linen
(who we also used for our wedding linens) supplied the red polka dot tablecloth.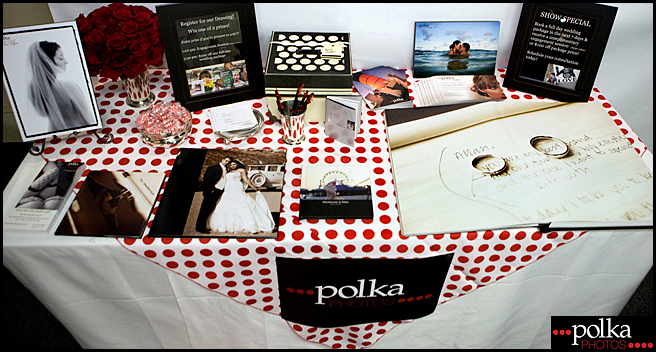 The gorgeous red roses are from our local florist who we highly recommend:
Playa Flowers
.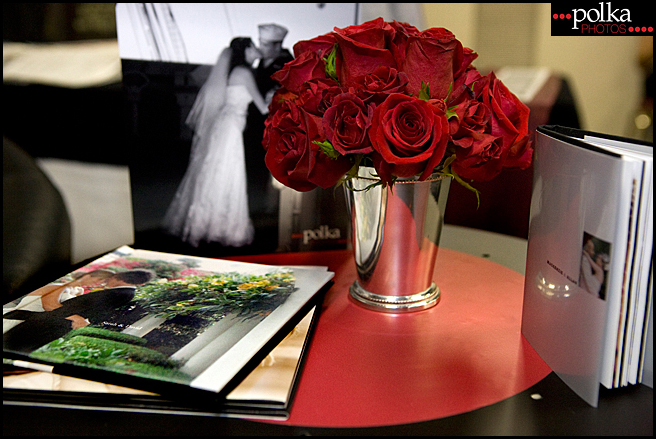 I added cute red and polka-dot bows on the pens so they wouldn't walk away from the booth.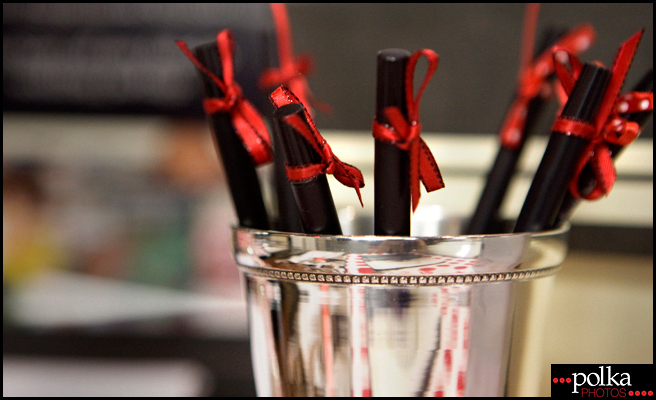 Here's our boudoir photography display for Polka Pin-Ups.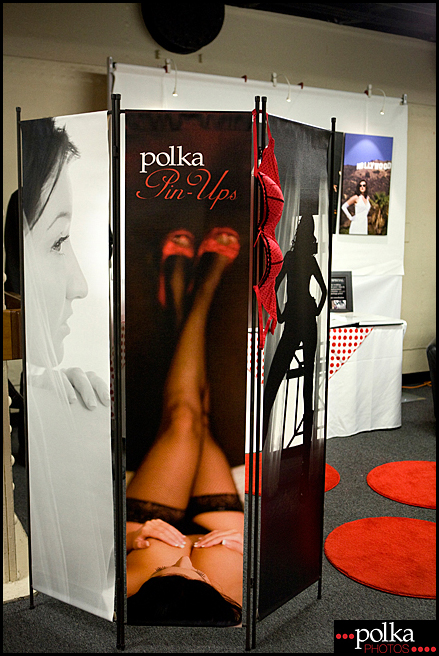 Everyone loved the bra!
What a day! Thank you to everyone who came by!